Here is Barry Dobson's Stan Pike, renovated by Chris Davey, who is based just south of Bristol.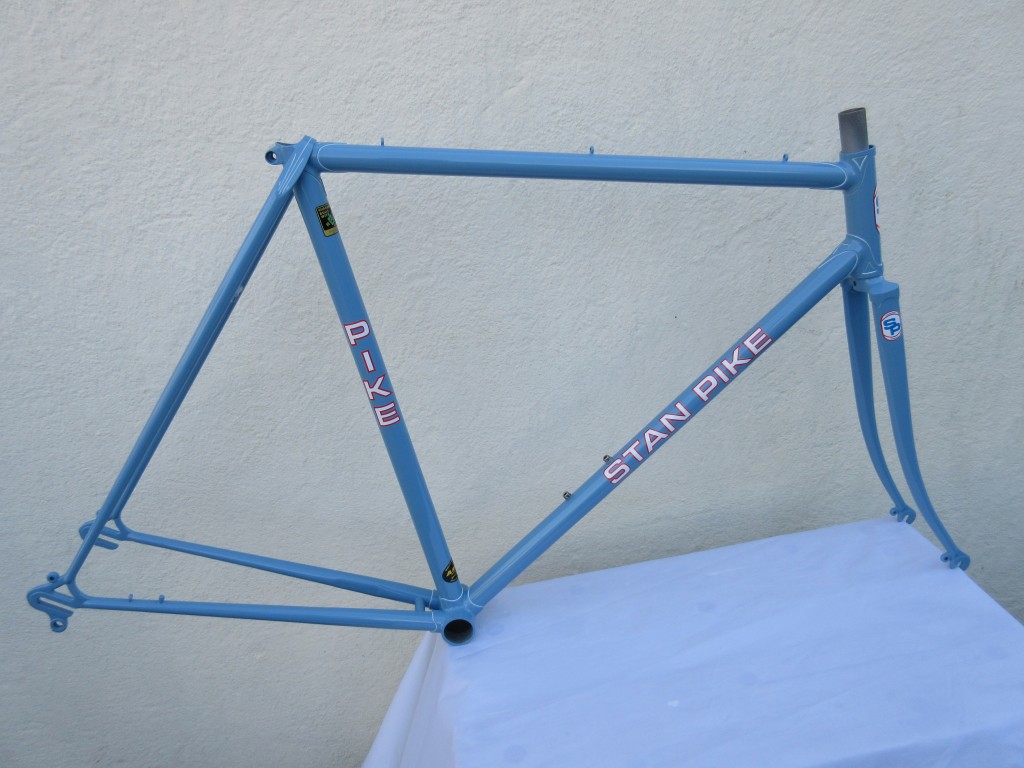 This cycle, frame number SP 7864, was built in 1978 for Charles Flippance, who in 2012 reluctantly decided that, at age 91, he was unlikely to ride again.
Charles had retained the original spec sheet (shown below) which shows the frame was to be finished in Post Office red.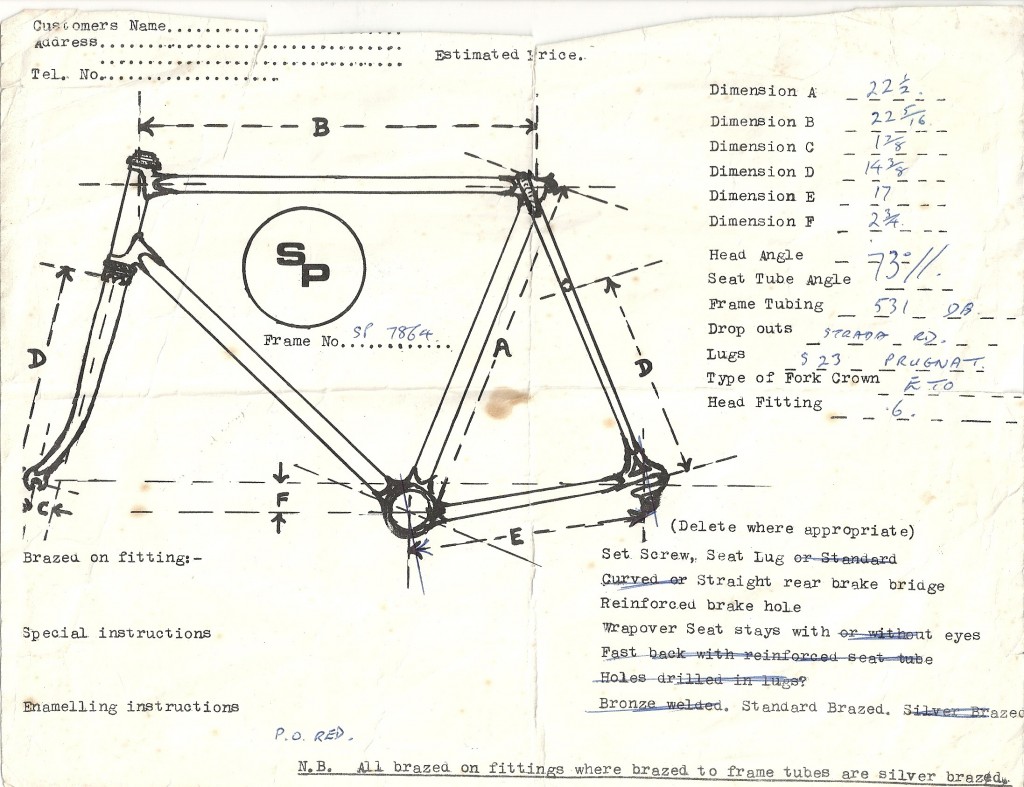 The bike, as it was received from Mr Flippance, is shown below, sporting a Cinelli 1/A stem and 63-40 bars, Tange Headset, Shimano 600 chainset 170mm 42/52, Shimano front mech and levers, Sun Tour VX rear mech, Ofmega hubs, Weinmann concave 27" rims, Weinmann 500 brakes, SP100AL pedals, Milremo seatpost and a Brooks B17 Champion Narrow saddle.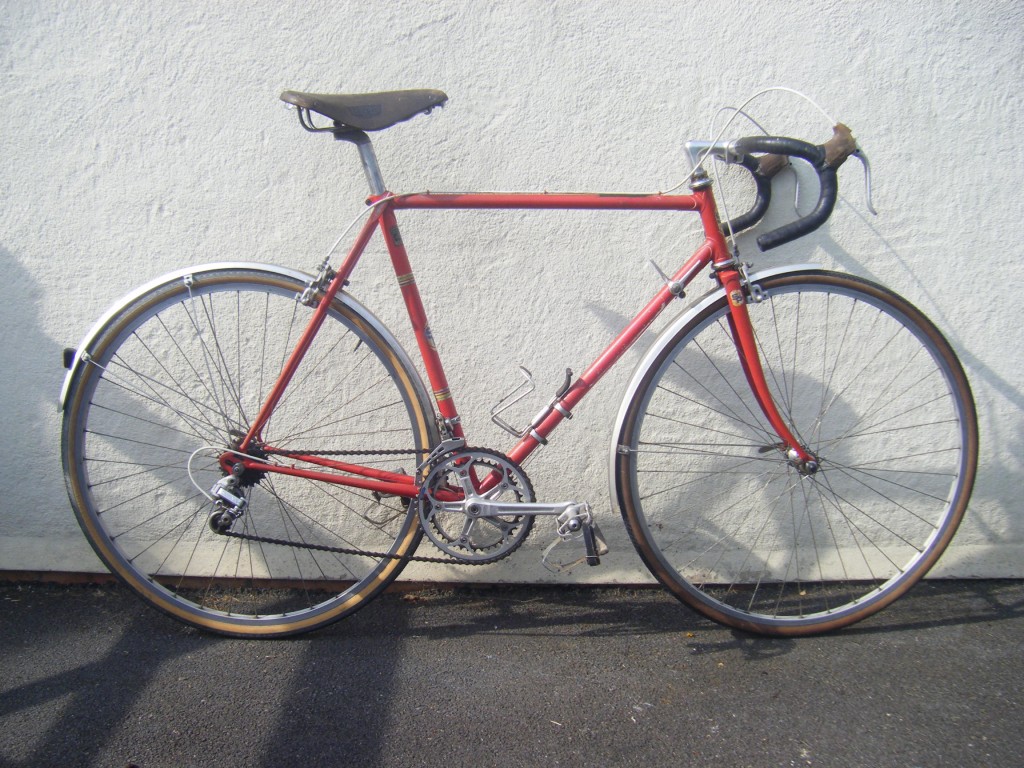 Since this was looking rather tired after 36 years; Argos Cycles of Bristol were commissioned to re-spray in Old Pastel Blue, replicate the original white lug lining and top eyes, and add bottle bosses to the down tube.
In rebuilding Chris is making widespread use of Shimano 600 arabesque hardware (headset, front mech, rear mech, brakes and chainset), some from the original bike and some replacement parts. The seat post needs to be replaced (we found it had been shortened for the previous owner). The saddle appears to be sound, if dry. Chris is building wheels using Shimano 600 hubs on Super Champion 27" rims and Sapim Race spokes.
Updated November 2014. The finished bicycle…
Expect to see Chris and Barry riding Stan Pikes at L'Eroica Britannia 2015 in Bakewell!