I was contacted by Mike Short from Austin, Texas, USA. He has recently purchased a Stan Pike, frame number SA 12, and says…
Here are some photos of the Pike. It is a bit rough and unfortunately someone added seat tube water bottle mounts. These appear to be a threaded sleeve in which the M5 allen screws go. I would consider a re-spray and have the holes filled, however I don't think the "Pike of Crewkerne" decals are available. I have also noticed that the head tube decal is different from the regular "SP" decal – the border is different. So since I cannot get these decals I might just leave everything alone.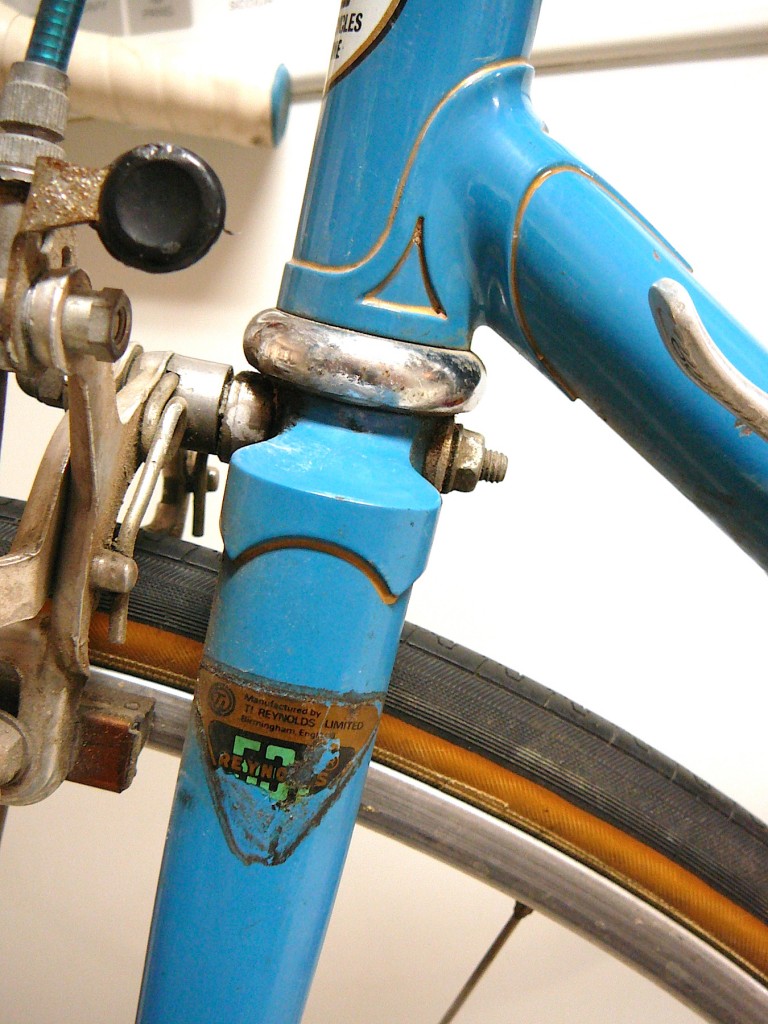 The frame has a Campagnolo headset and a Campagnolo 27.2 seatpost. Bottom bracket is Sugino as are the cranks. It is set up as a triple with a Suntour Cyclone GT rear derailleur and a Suntour front derailleur. Freewheel is Suntour, hubs Normandy with Super Champion clincher rims. Pedals are Lyotard, SR stem with Nitto Olympiade bars and a Weinmann brakeset.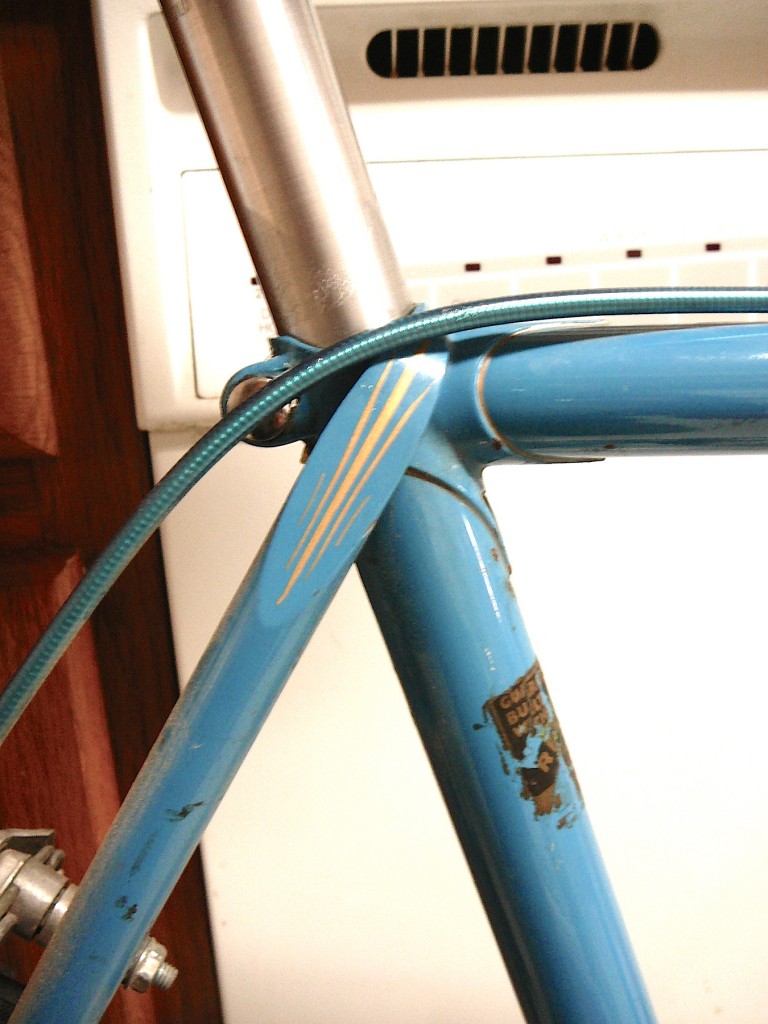 I have since stripped the frame down and found a matching SA12 stamp on the steerer tube. No rifling so it appears to be a 531 fork. I will get a photo of the steerer some time soon.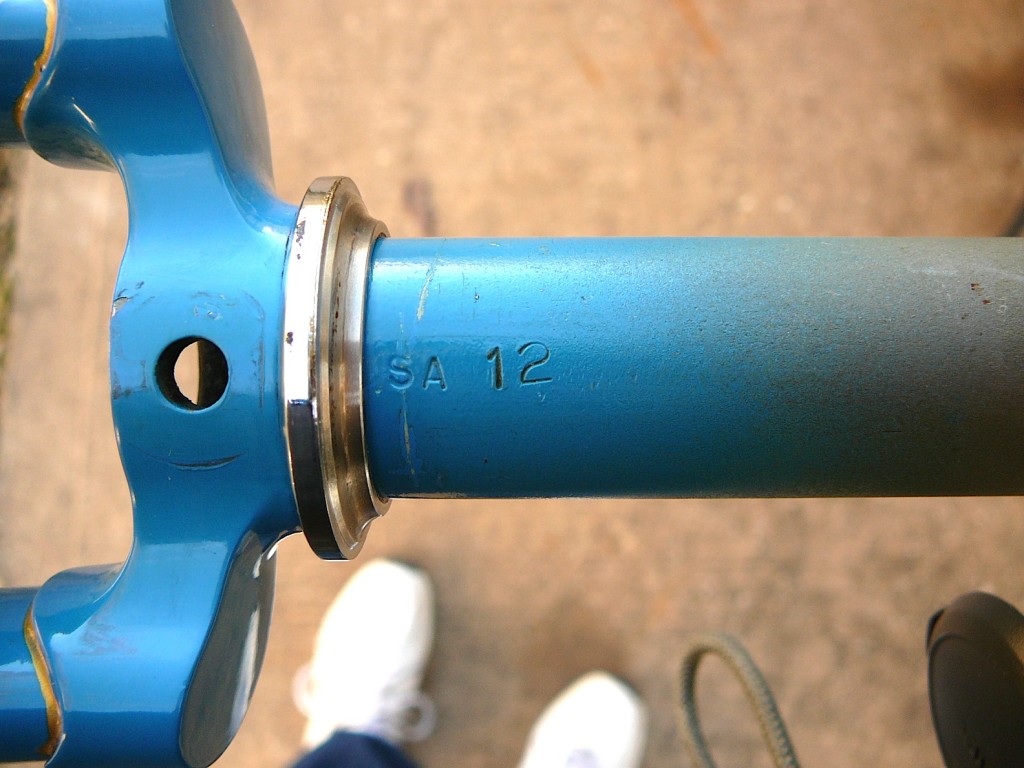 The frame is beautifully built with extremely clean crisp lugs which were also beautifully thinned, a really lovely frame. I asked the owner about it's history and he says that he was told that the frame (not sure if this was a complete bike) was imported by Bill Lewis Imports here in central Texas. Bill Lewis sourced good quality frames from Italy (Tommasini, Zullo, Picchio etc) and up to this point I had never heard about him importing frames from the UK.