We're hoping to gather as many Stan Pike's together at this year's Eroica Britannia – The Great British Adventure –  from 19-21 June 2015.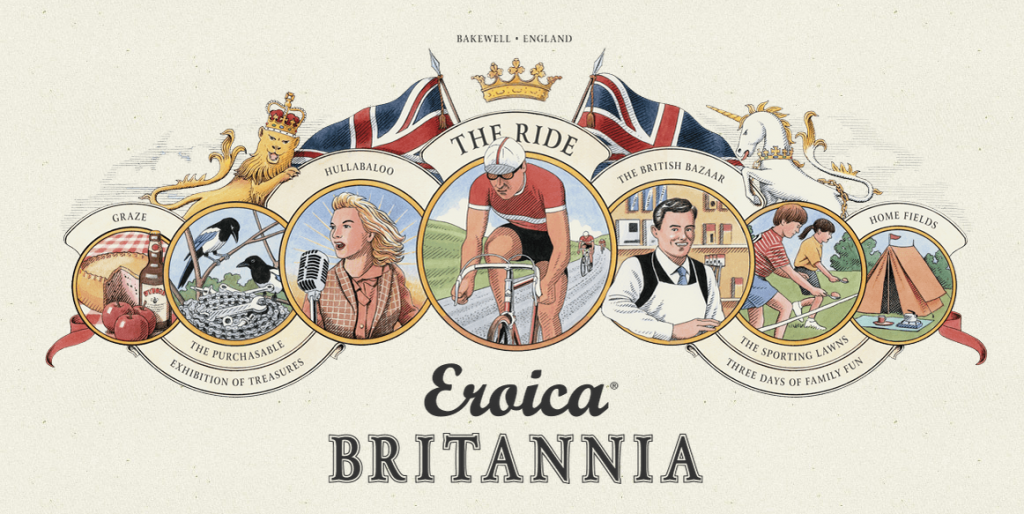 If you haven't heard of Eroica Britannia, it's a three day festival of cycling in the beautiful Peak District. There are three rides to choose from (30, 55 and 100) – all for pre 1987 bikes only.
But it's not all about the rides, there is fun for all the family. Three days of live music, entertainment, acres of shopping, the World's biggest Bike Jumble and a Food Festival.
Last year's event got brilliant reviews, and this year's event looks set to be even better. So if you're thinking about taking part (on a Stan Pike), please get in touch through the Contact Form. It would be fantastic to meet up for a chat and a Stan Pike photo opportunity.
Was Chris Davey (below) the only rider on a Stan Pike in 2014?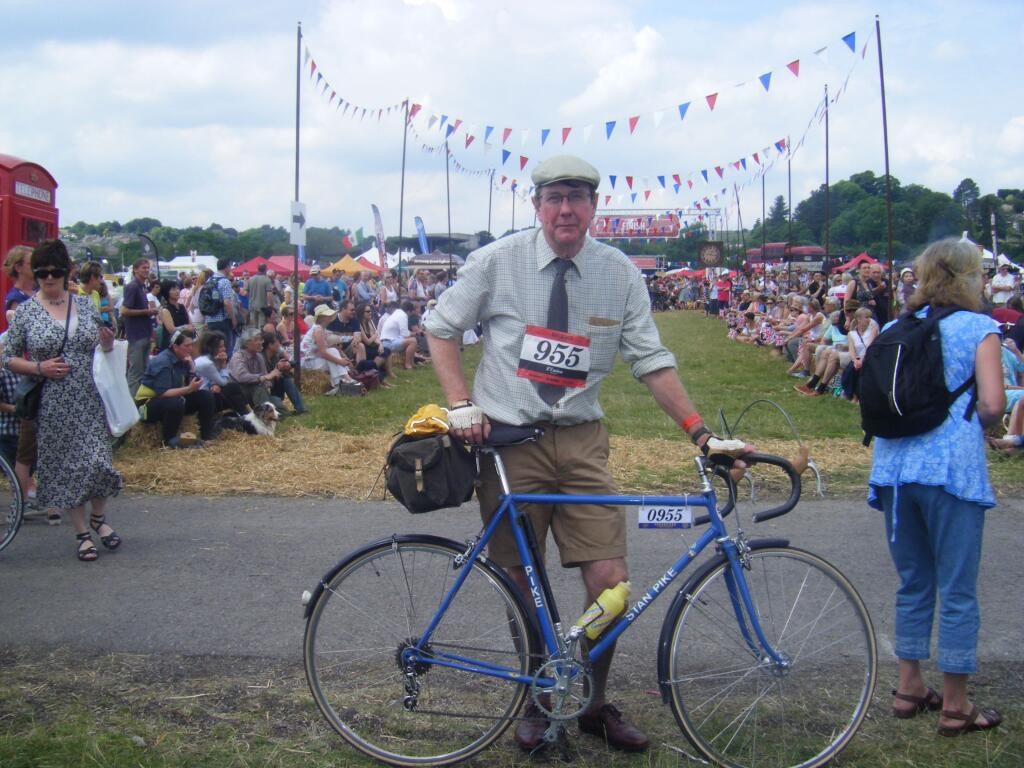 By the way, tickets are said to be selling like hot cakes. Don't delay, buy today!