"John Woodburn is a most remarkable rider… notably the End-to-End record (Land's End to John O'Groats) which he broke in 1982 at the age of 45."
John Woodburn (born 1937), was a British road and time-trial cyclist,  who set the Land's End to John O' Groats (end-to-end) record in 1982 with a time of 1 day, 21 hours and 3 minutes, with an average speed of 18.828mph. He broke the existing record by 96 minutes. 
And guess what? He rode the the 848 miles on a Stan Pike. Actually, two Stan Pike bikes were used*.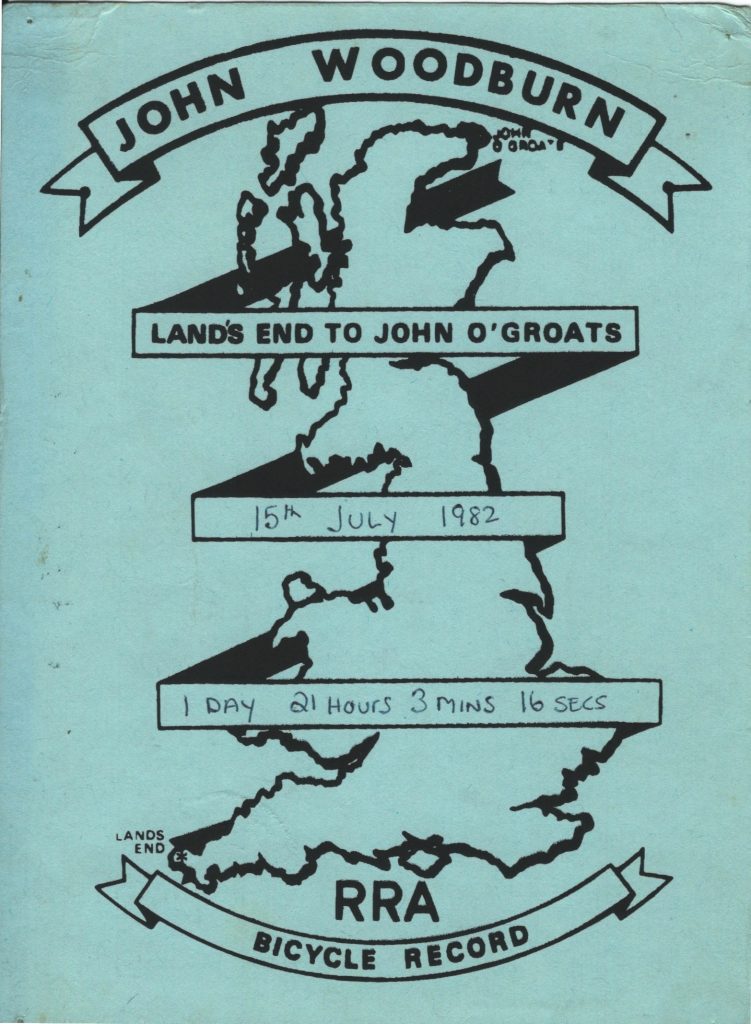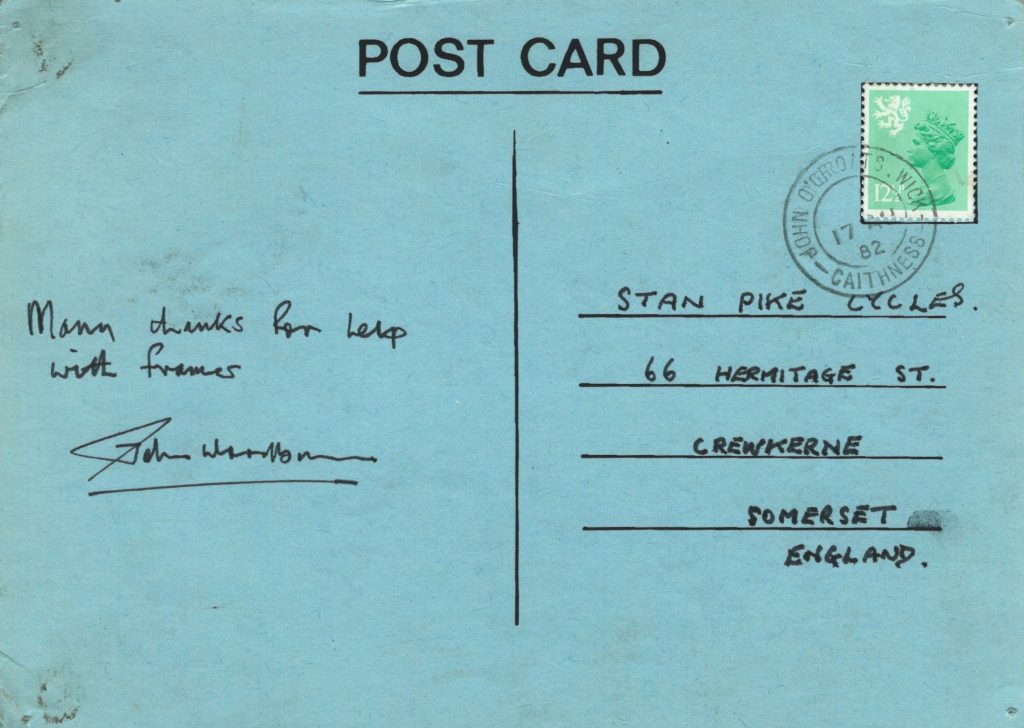 Click on the extracts from Cycling, May 12, 1984 to read about his epic cycle ride.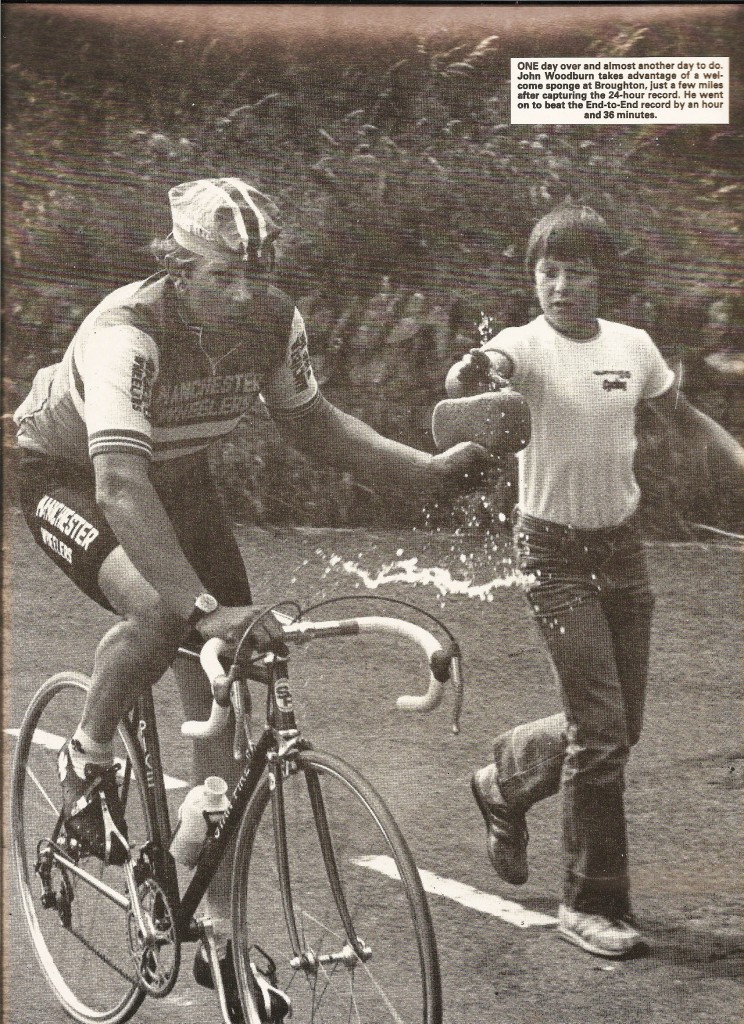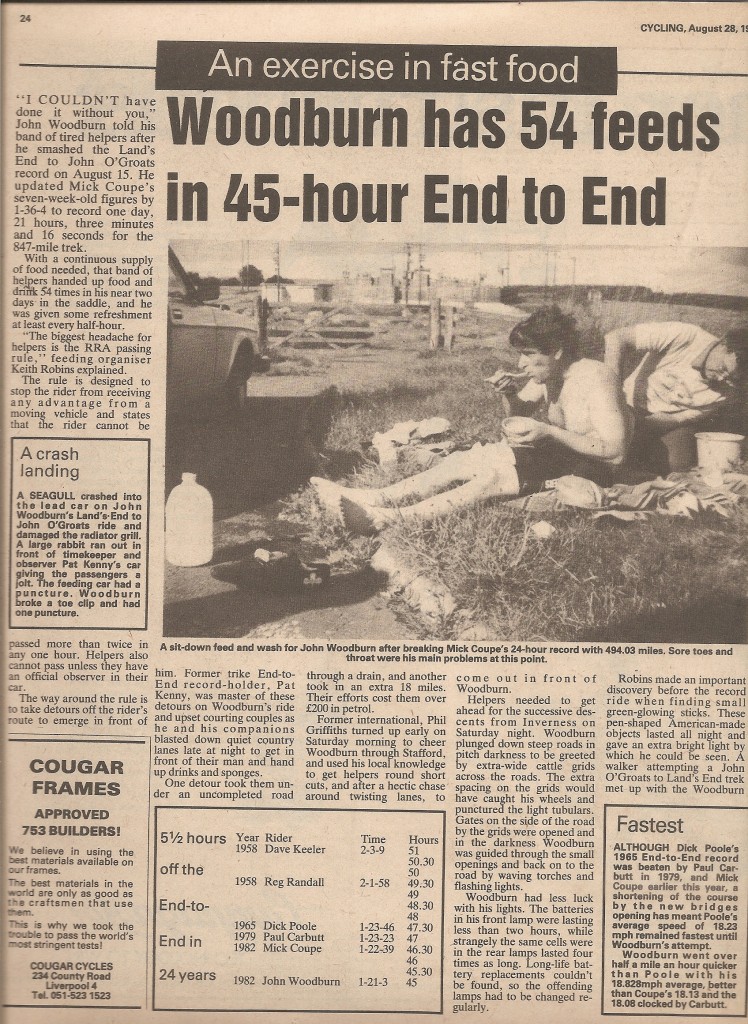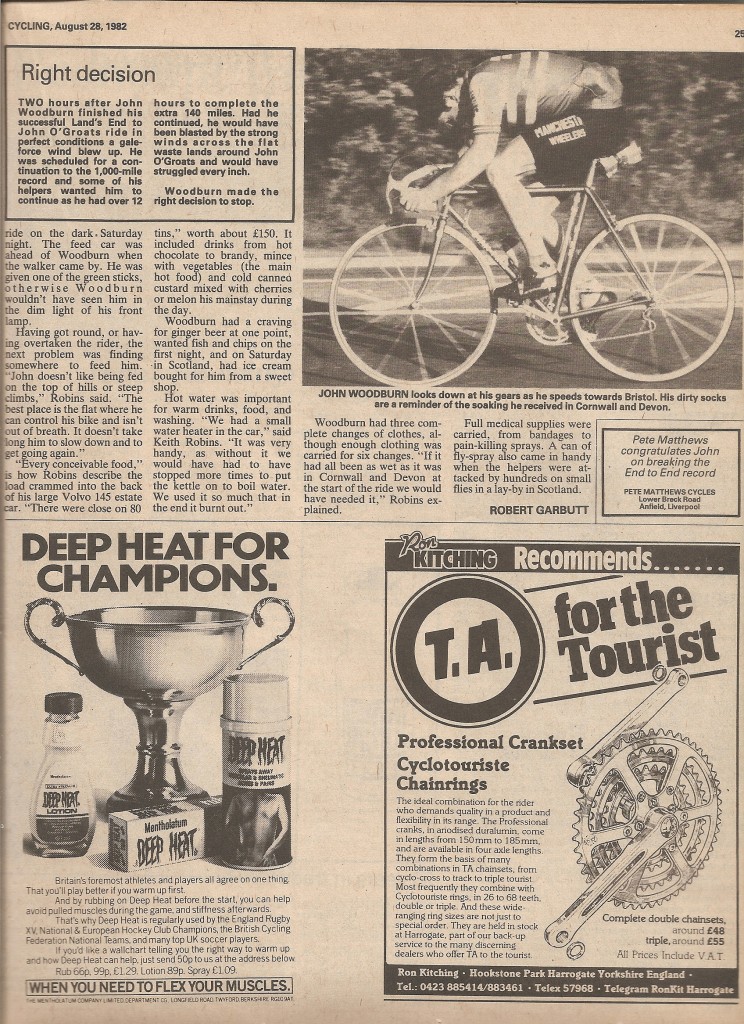 A film by Ray Pascoe, John Woodburn: 2 days and 2 nights Revisited, is available on DVD here. There are several shots of Stan and a closing shot of him with the record breaking bike at the end.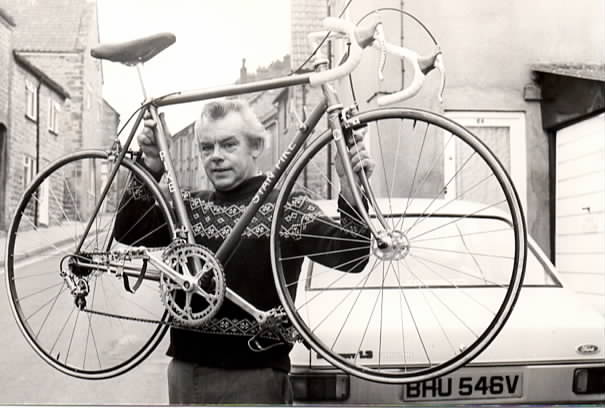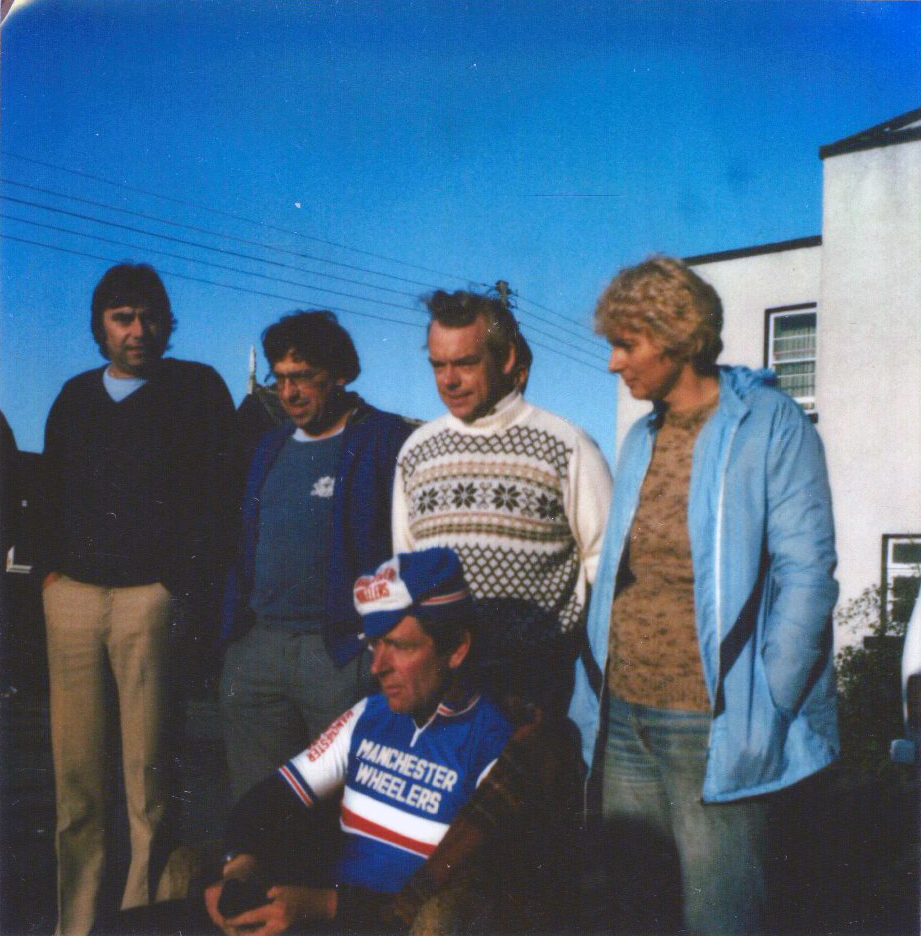 John's time was beaten by Andy Wilkinson in October 1990 by less than two minutes. The record is now 44 hours, 4 minutes and 20 seconds, set by Gethin Butler in 2001 when he cycled a route of 840 miles.
John added to his long list of achievements by winning the RTTC's national 12-hour championship on a Stan Pike…
*Two frames were made for the record breaking event. One broke (and we think was later repaired and returned to John), and the other is owned by the Pike family. Both frames were made from Reynolds 753.
There have been a number of frames advertised for sale with descriptions such as:
"It is the same build as the John Woodburn frame that he rode on his End-to-End"
The Pike name will forever be linked to the Woodburn record. When people advertise a frame with the description "same build" as the record-breaking bike, they own a Stan Pike frame, built by Stan Pike, but not a replica of the Woodburn frame.  No replicas of the John Woodburn frames were ever built.
John passed away, aged 80, on Friday 15th April 2017.