Mike Riley from Riley's Cycles of Sherborne recently purchased a Stan Pike. He said…
Collected another Pike today from Barrie Carter, this one is a keeper for myself. Can you provide any history? It is SP 12262, stamped Alan Hyde ISHIWATA RECORD SILVER BRAZED.
Unfortunately, there isn't a record of this particular frame. If anyone knows of an Alan Hyde, probably born on 12th Feb 1962, we'd love to hear from you.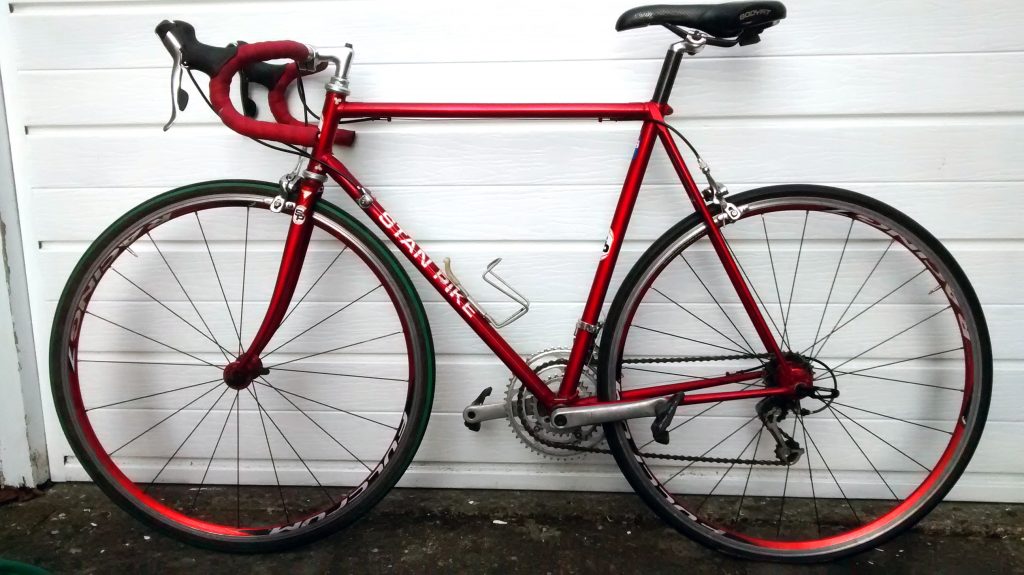 UPDATE FEBRUARY 2018
Mike sent me updated photos below. He says…
As you can see from the photographs, I swapped out the Shimano parts and Fulcrum wheels and fitted Campag Athena 8 speed groupset and wheels. I may swap the shifters for downtube mount, indexed Synchro shifters if I want to ride in an Eroica event. If anyone has suitable complete Synchro 8 speed shifters please get in touch. The bike is a treat to ride and is much admired on dry club runs with Digby Etape CC.