Bought on eBay in July 2011,  from a man in Chard, Somerset who'd owned it for the past 27 years. Made from 531 SL and silver brazed, he'd resprayed it at some point and added new decals.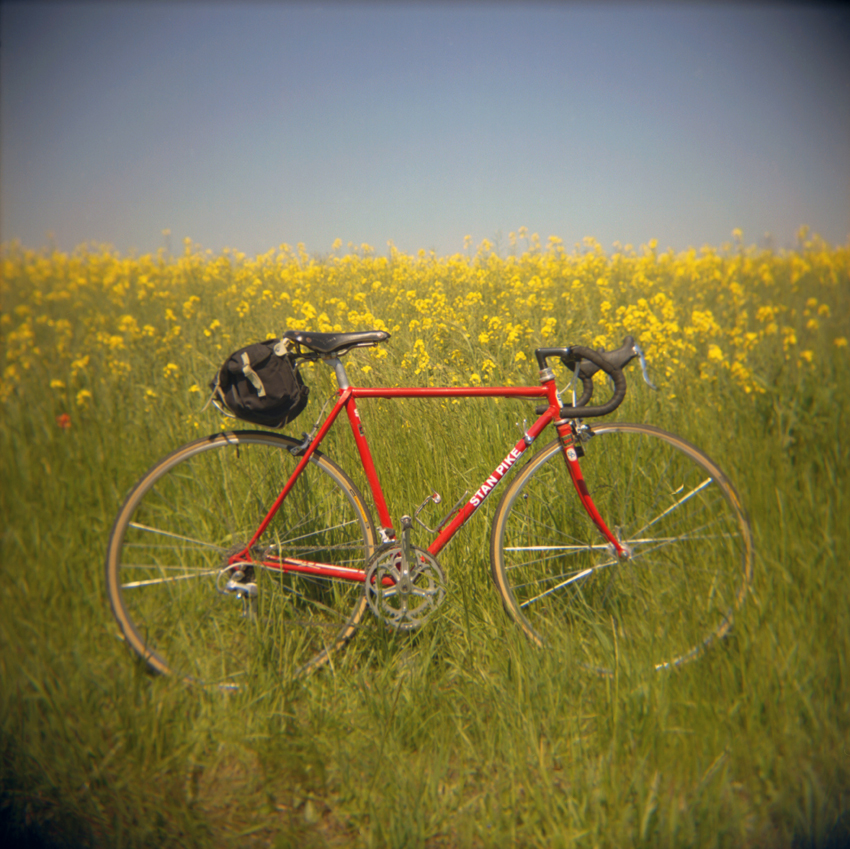 I've been in touch with Steve Pike, Stan's son, who couldn't find a record for the frame number (SP 17851). However, when I sent photos of the actual frame,  Steve replied:
"Clearly from the photographs it is without doubt one if my fathers frames. It is an early one as can be seen from the seat stay wrap around attachment, he adopted different methods in the later ones."
As well as the frame number, the frame is also stamped with:
Winner 1976
Tour of Somerset
Ivor Earl
After some internet searching, I sent a letter to an Ivor Earl I found in Calstock, Cornwall, who appeared to still be regularly cycling. I received this reply:
"Yes, I am the same Ivor Earl who won Tour of Somerset in 1976.

Glad to hear that the bike is still being used and looked after.

Stan donated the frame set as first prize. The race was a major local event and Stan, being a local bike shop owner, wanted to get involved. A photo of me holding the frame aloft appeared on the back page of a number of local newspapers.

The frame I held aloft was actually too big for me and Stan arranged to make a tailor made one for me. Hence the inscription underneath the bottom bracket. The frame was officially given to me at the Weston Super Mare Wheelers Club dinner later that year.

I won about 30 road races on it including Devon and Cornwall division champs and a stage in Tour of Ireland. It also travelled with me to Durham where I was 2nd in the British Triathlon Champs and to the World Triathlon Championships in Nice."
I loved finding out about my bike's history and it makes owning and riding it even more special.  I use the bike now as my winter bike and for touring, completing a 1146 mile cycle ride from Land's End to John o' Groats with my 14-year-old son in 2012. See our blog for details.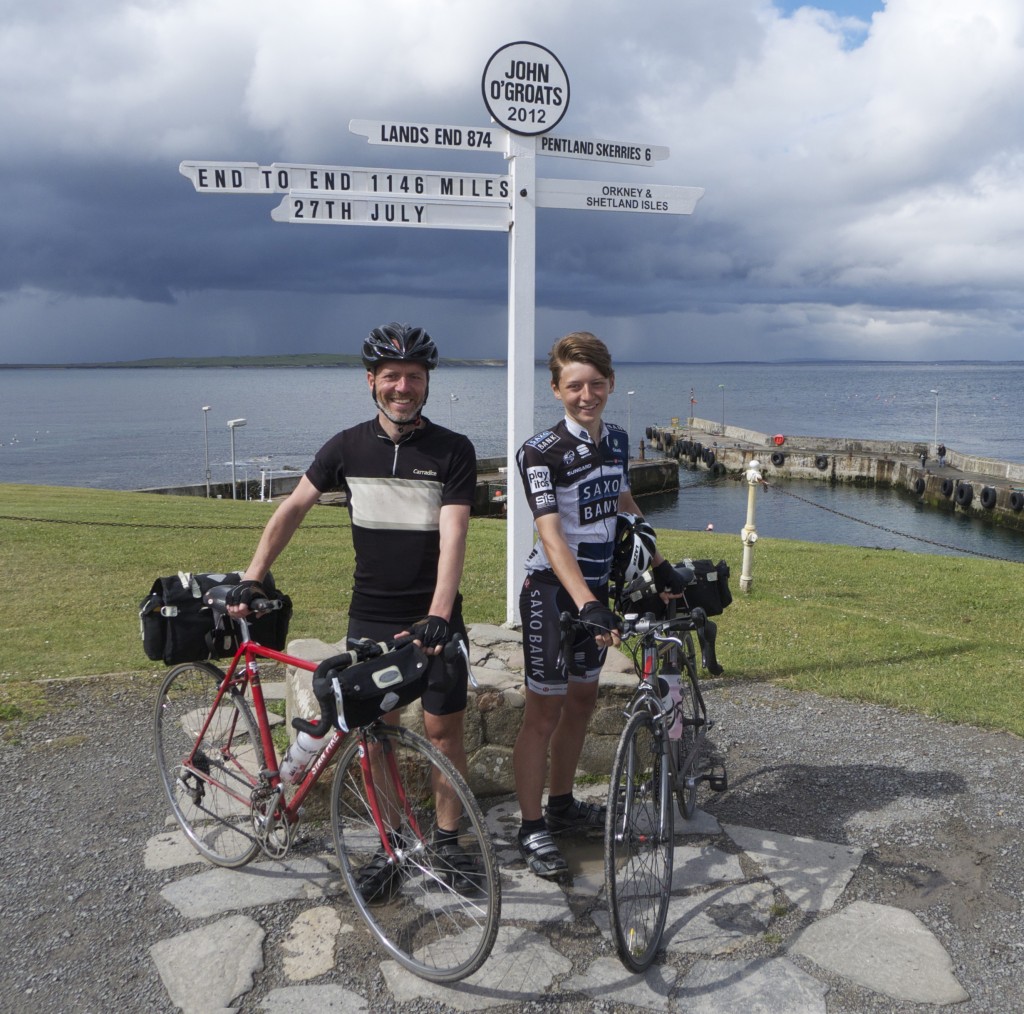 In 2015, I had my bike restored by Chris Davey, with a respray from Argos. He did a great job. See below…