Robin Darch got in touch through the contact form and said…
I was about thirteen or fourteen when I started getting interested in cycling, starting off on an Eddy Merckx from Halfords. After a while I was lucky enough to get my hands on a Stan Pike (SP 4136). It was purchased from Ken Prescott Cycles of Southbourne in about 1983 or 1984. This really was a great bike and I suppose still is. I time trialled with Poole Wheelers making quite good progress in my first season – clocking 25.34 on the 10 mile.
Alas with one thing and another, mopeds, work etc, I never carried on with the time trials, which I suppose is a regret. I would've liked to know how good I could've become.
SP 4136 was still used, even taking a journey to Crewkerne to visit the shop. Alas it was shut on the Saturday I cycled from Poole to Crewkerne.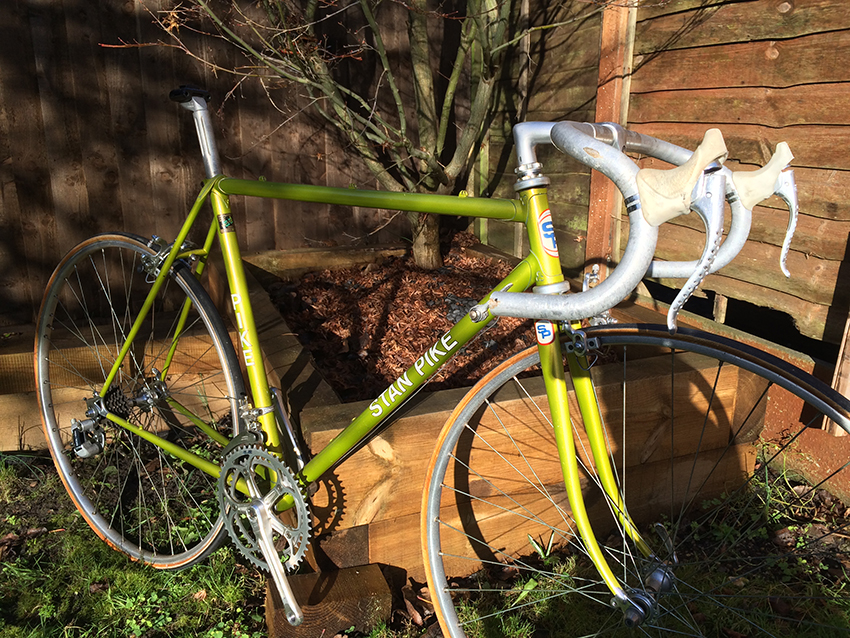 I had started to refurbish the bike to bring it back to life, as it's been hung in the garage for the last decade or so, preferring mountain biking to road use.
A few years ago, whilst watching the Tour of Britain pass through Crewkerne, I met Steve Pike outside the bike shop. I was admiring one in the window. Steve kindly offered the information (see below) which I'm passing on.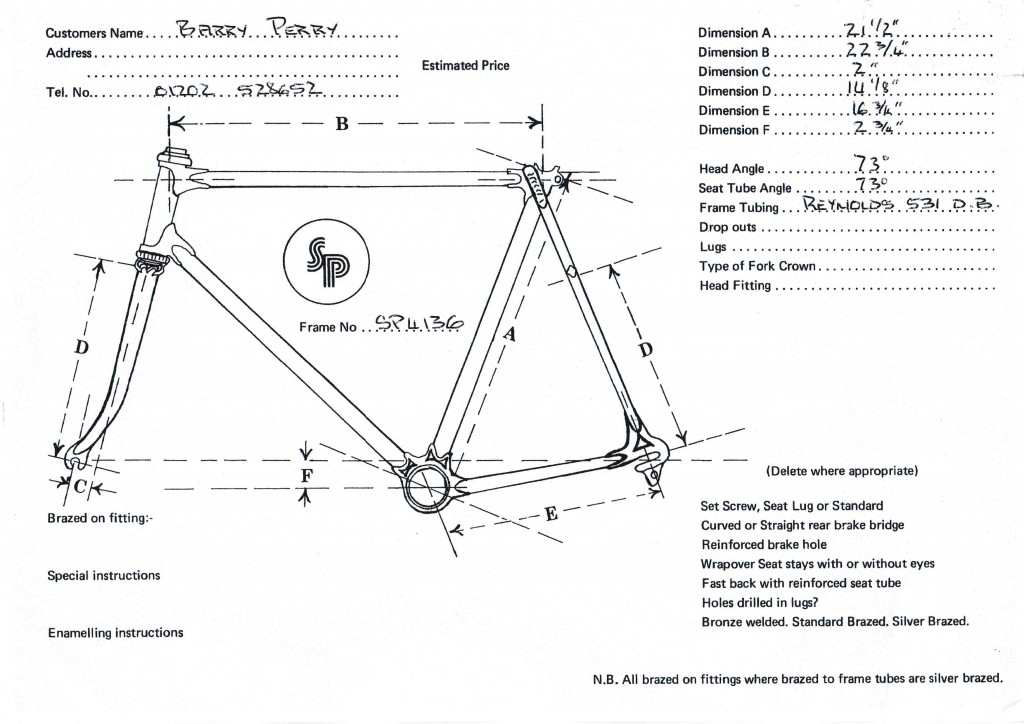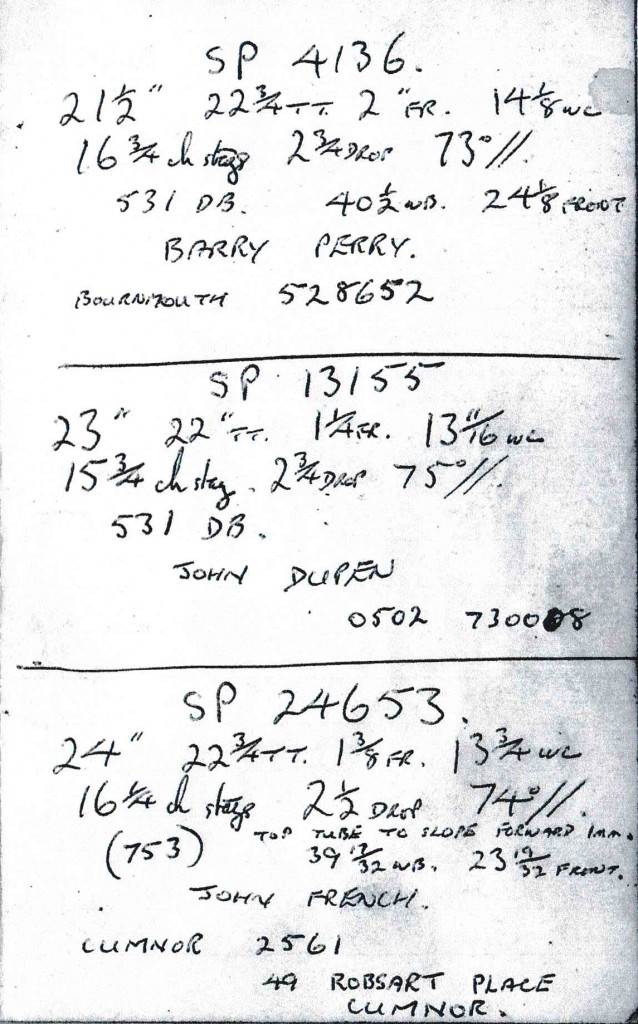 Thanks for the site which has pushed me into getting some motivation to get it back on the road.
The bike is mainly made up of Shimano 600 with a Dura Ace front mech. It did have the matching rear, but falling off it no longer. Mavic Monthlery Route sprint rims.
Just need to source some period bits 'n' bobs to finish.
If anyone has any information on the original owner, Barry Perry (from Bournemouth), please get in touch.
UPDATED 10/11/2016
I received an update this week from Robin…
Have finally got round to getting SP 4136 back on the road. Sourced a period dura ace rear mech from Hilary Stone and just got other bits to finish. Went for a gentle ride Sunday, well to start with. Didn't know if the tubs would stay on the rims. They did and 13 miles later what a lovely ride it is. So much more compliant than the carbon. Need to get some other bits which I hope to see next summer at Eroica Britannia.
Some pics from the ride.