Mike Riley from Riley's Cycles of Sherborne was lucky enough to be offered the chance to buy another Stan Pike. He told me…
I bought this Stan Pike today from a gent in Highcliffe. I also have suitable parts to return it to a derailleur setup. It is a 20″ in frame and seems in good condition. Unfortunately too small for me but I could not resist it.
I contacted Stan's son and he said…
This one was built in 1982 for a John Pickering using Reynolds 531 plain gauge tubing. It's a 20 & 1/2″ frame with 14 & 3/8 wheel clearance.
Mike has now sold the bike to John Barnfield who intends to restore it to its former glory with a respray by Argos Cycles. Stan's son was kind enough to supply me with original 'Pike of Crewkerne' decals which  I have passed on to John.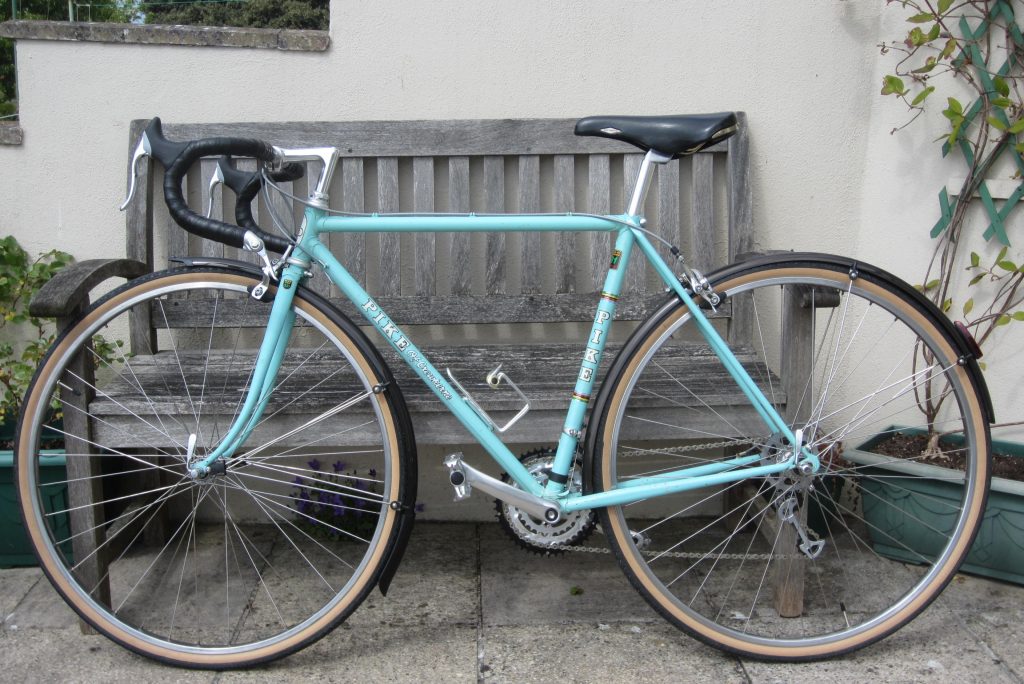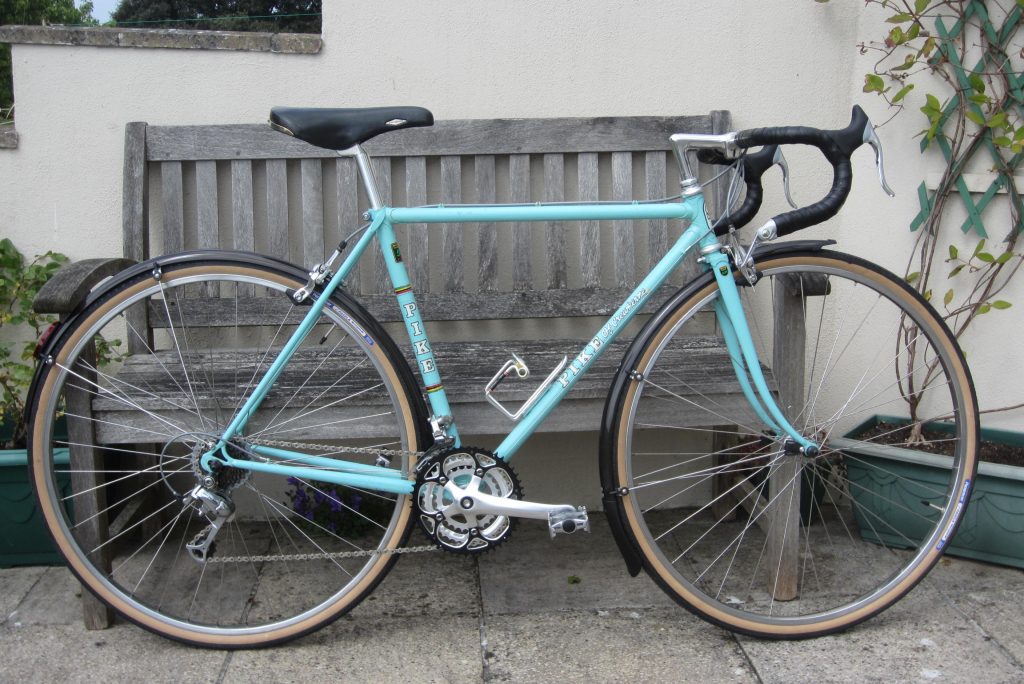 Update April 2018. Unfortunately, due to ill health, John is no longer able to ride his bikes, so he has sold  PJ 76 to Philip Clive. Philip joined us on the 2018 Stan Pike Ride. although not on a Stan Pike. John tells me that, "Philip is a proper Pike/bike fan and plans to alter a few thinks maybe to make it more period correct, I look forward to seeing how it turns out."
Update May 2018. Philip Clive, the new owner of PJ 76, send me new photographs (below) and said, "I have completed the 'tune up' of PJ76, to try and bring the components more or less in line with the age of the frame (1982), I hope that you approve. Photos attached from todays' shakedown ride. I hope to take it to Eroica Brittania and Anjou Vintage Velo in this set up."