I recently received an email from Mike Riley from Riley's Cycles of Sherborne. He said…
I have a Stan Pike ladies tourer. It has the owners name, Margaret Lowrey, painted on it. I believe she lived in East Coker and rode the bike extensively around Europe.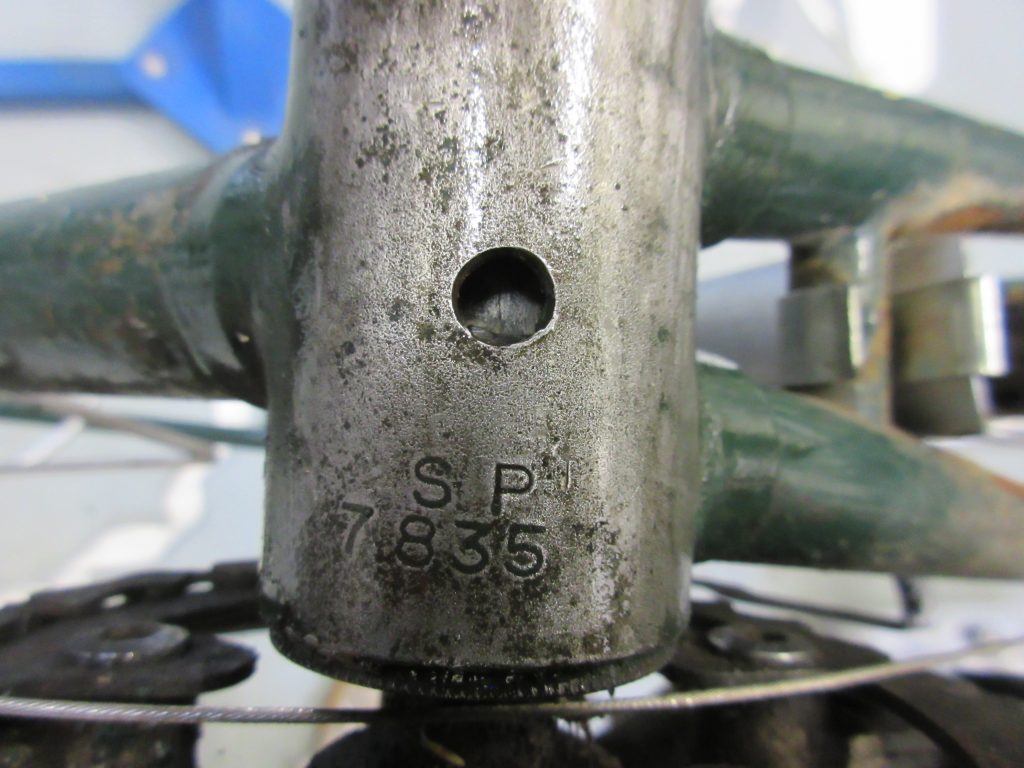 I emailed Stan's son, who said…
Regret I don't have record of this one but I suspect it is one of ours, It will be a very early ladies frame though I suspect from the frame number, built in 1978. There are some other signs such as the seat lug/seat pin fastening method and the brazed fittings, plus the fork crown, all signs that it's genuine.
If anyone knows of a Margaret Lowrey, from Somerset, (she was possibly a member of 1st Chard Wheelers) please get in touch. It would be great to know more about her and her bike.
Mike also said…
I would love to ride a gent's Stan Pike as I live not far from Crewkerne and would like to show the folks in our cycle club what a quality English bike looks like. If you know of a Stan Pike gents bike or frame for sale around size 22 or 23 inch I would like to make contact with the seller. PS your website is a great resource and shows real respect for a great artisan.