I received an email from Nevil Hade who said…
I have just purchased two Tom Avon bikes. The bikes belonged to father and son. One is a 23.5″ time trial machine . The other a smaller 22.5″ road bike. Both hint at being Stan Pike machines but I cannot be sure.
I contacted Stan's son who replied…
Regret I have no info on these that I can find at this time, not even in he additional book I came across unexpectedly last night.
They are both unusual, the blue one is an older one with its drilled lugs and probably pre dates the shop. The orange one has an unusual seat stay attachment, I'm yet to see another one like it that has survived. Both definitely ours though, too many give always in the lug feathering and other details as well as that noted above.
Nevil was extremely pleased that he owns two Pikes and supplied a little further information…
The blue one (TA 7414) was built for Robert Davis now 94 years old. The serial number could be the year it was built? The orange one (TA 15258)  is a time trial frame built for Phil Davis his son. Interestingly his surname is spelt wrongly on the bottom bracket 'Davies'. Serial number is his date of birth. It cost £99 to have built. Both cycled for Chippenham Wheelers. The quality of the work is first class and I just wish the previous owners had looked after them. I have already been looking at re-enamelling options!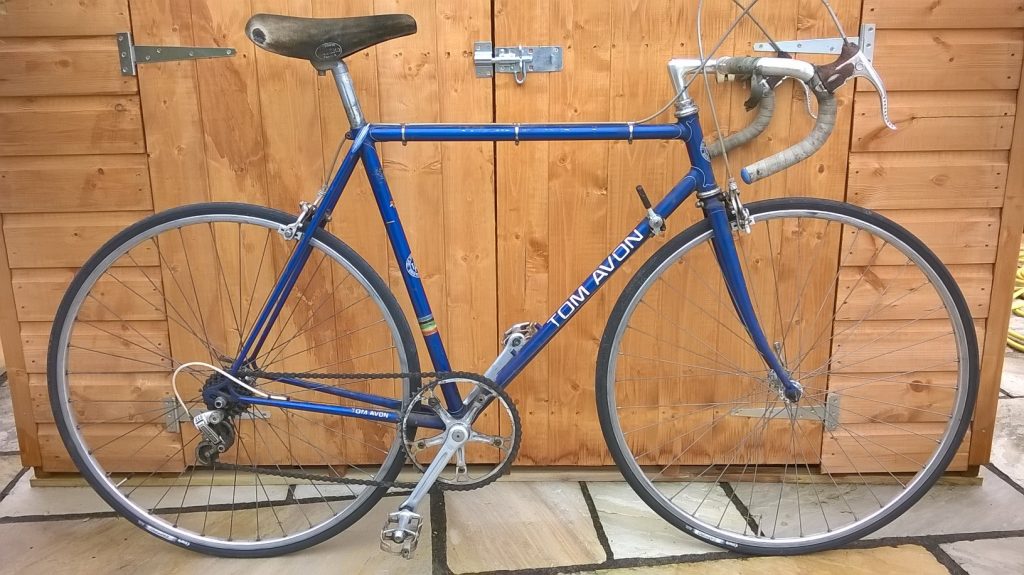 Update June 2018: Nevil says…
Now the weather is better the bikes have come out for a bit of tinkering! I have had both frames powder coated, an option I chose over enamel for durability and budget and I am happy with the results. They are work in progress but are slowly getting there! I have attached some photos of the orange and white one which is now metallic green. I chose it to reflect the lightness of the bike and think it does it justice. I have stripped components down to a minimum but still need to install brake calipers. Its weight is 18lb which I think is pretty good.