"My jersey came today.  I am absolutely delighted with it.  I had expected it to be a quality item but it significantly exceeds my expectations and the fit is perfect. I will be wearing it with immense pride. Many thanks for all your hard work on sourcing the jerseys and coordinating the purchase.  I could not be a more satisfied customer!"
Jura Cycle Clothing are personalising a cycle jersey for us – top quality embroidering on the front and reverse. Made from the finest 100% Italian merino wool, they will are available in a very limited run (maximum 30 jerseys). Based on Jura Cycle Clothing's short-sleeved jersey, this lightweight high-performance jersey is ideal for cycling in the Spring and Summer. The jumper offers a brilliant balance of insulation, wind proofing and breathability. The jersey has three rear button pockets for storage.
To get a really good representation of the Stan Pike head tube badge we have gone to a different supplier for the woven arm badges. It's been a bit of a problem that in using two different suppliers to get just what we want, we don't have the badges sewn onto the jersey sleeves, so in line with the vintage pioneer spirit we are hoping you can sew on your own sleeve badges, but please let us know if that's a difficulty for you and we'll find a solution. We have a local company who will sew them on for us, but it will obviously add to the cost.
We can provide you with a jersey plus three badges (one for each sleeve and a spare one) for £105 including P&P in the UK.
We have Stan's family's approval and would like to stress that this is a not-for-profit operation – especially if we sell less than fifteen jerseys! If we inadvertently make any profit it will be donated to a charity of Stan's family's choice.
We're not a professional shop, just Stan Pike enthusiasts. Please be gentle with us.
Update May 2017: Jura Cycle Clothing are no longer stocking the original colourways, but the jersey is available in red/blue/ecru as shown in the photo below…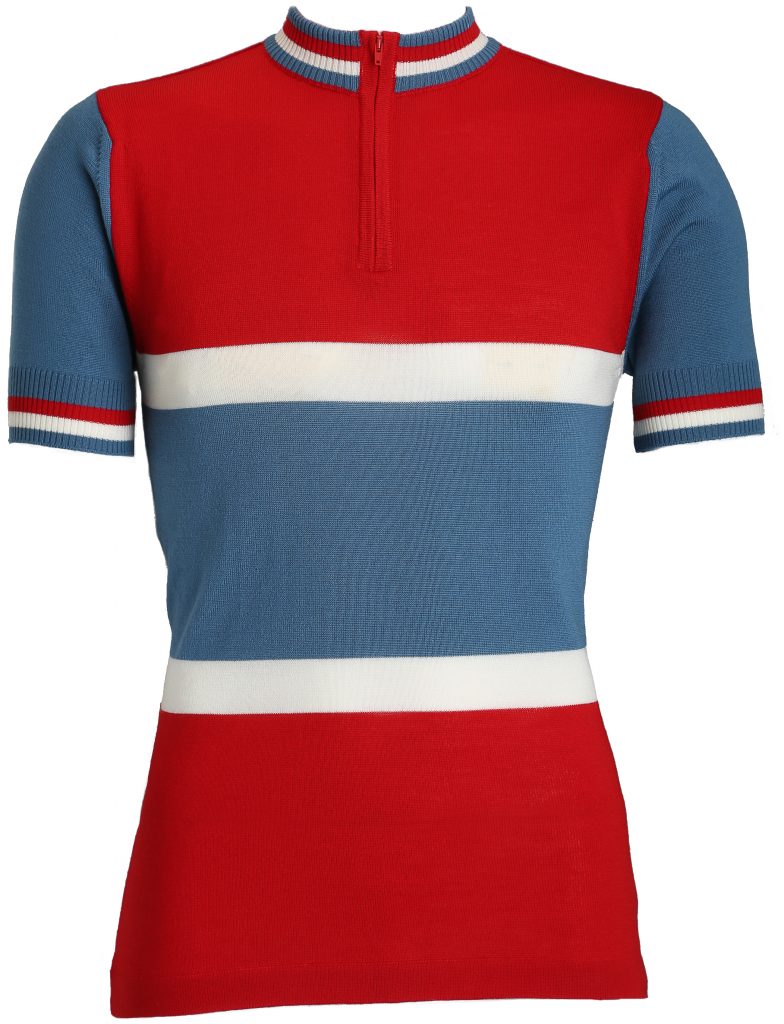 The colourways below show the original designs and are no longer available…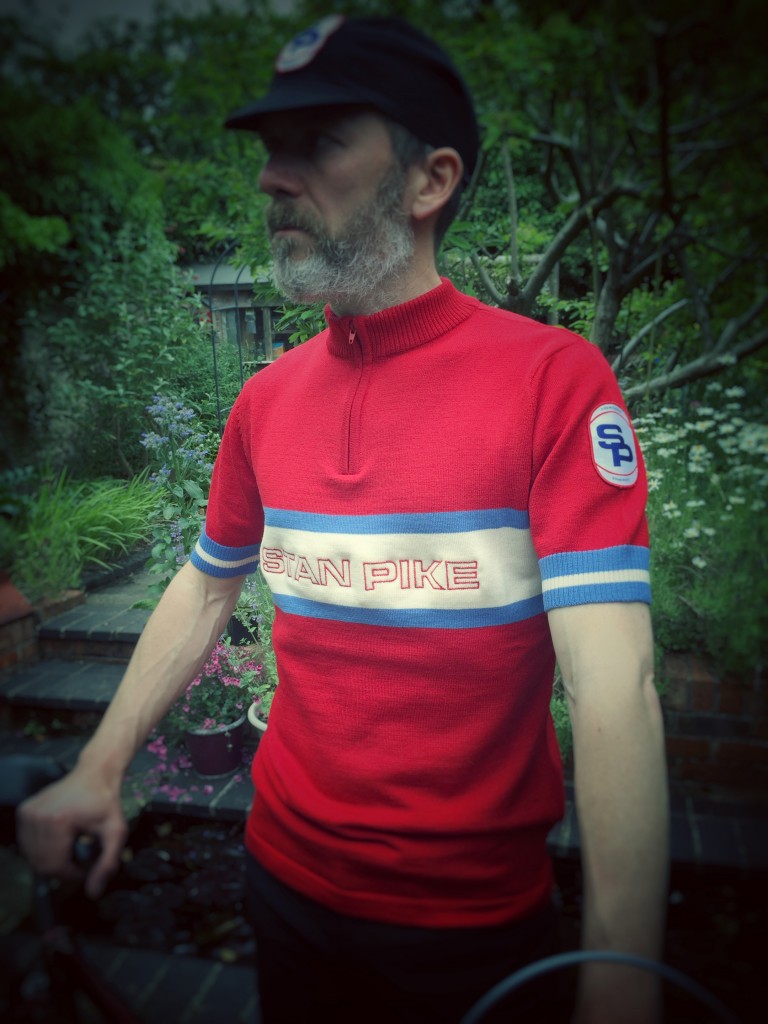 If you're interested in getting your hands on a jersey, please contact me.
If you'd like to purchase an individual Stan Pike badge they are available for £6 including P&P in the UK. We've used one on a black cap from Prendas Ciclismo and it looks great.