John Barnfield contacted me and said…
I have been looking for a Pike frame for several years and had given up hope of ever finding one, but a few weeks ago a friend told me of one that was being sold not two minutes' walk from where I live. Although I didn't need another bike I went to look at it and decided it was far too nice not to buy, so did.
As I didn't really need it I had planned to sell it, but after taking it out for a spin I decided as it was such a sweet little bike to ride I would keep it as a winter bike, and as pictured is how I will keep it.
Its repainted Gios blue, which I think is one of the more popular Pike colours.
The bottom bracket is stamped PJ 24141 and Brian Duignan.
Stan's son provided me with further details…
Yes. I have the records on this one also, built in 1983 for a Brian Duignan. Built from Reynolds 531DB, a 20 & 1/2″ frame with 21 & 1/2″ top tube.
A quick search on the internet shows that Brian Duignan was one of the founding members of CC Weymouth. If anyone has any further information about Brian I'd love to hear from you.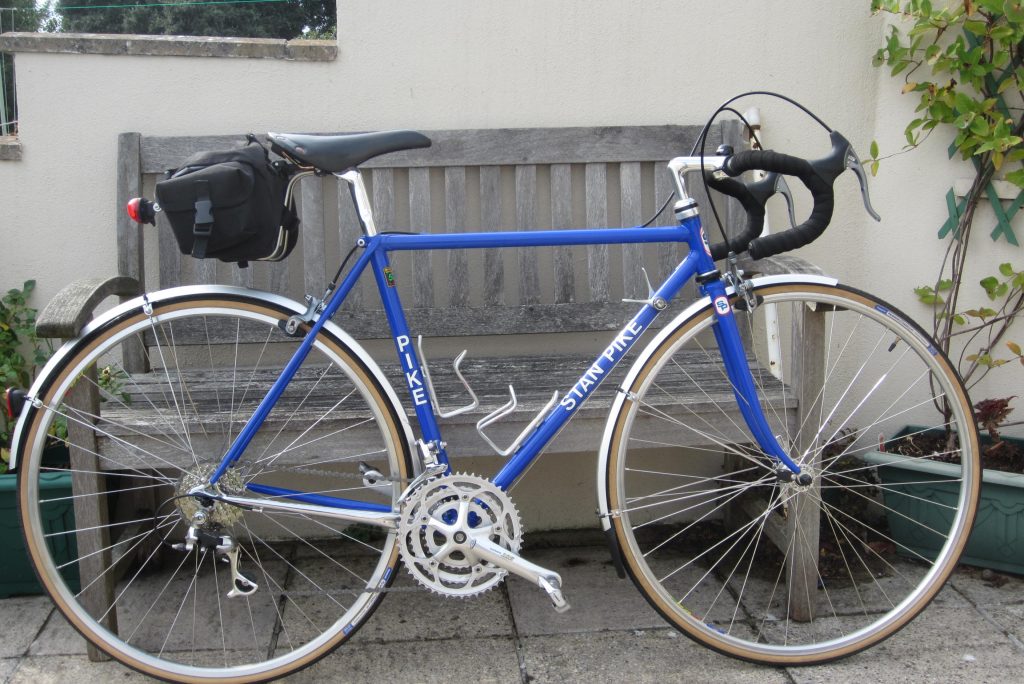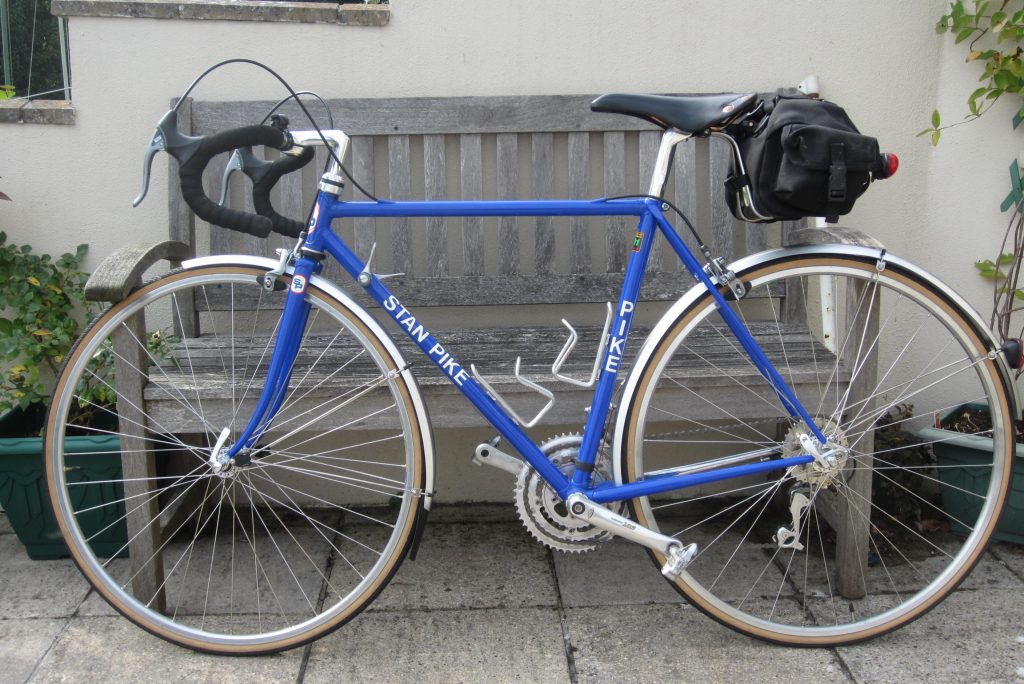 Update May 2017. Unfortunately, due to ill health, John is no longer able to ride his bikes, so he has sold  PJ 24141 to John Pennington. John P has already added his favourite Brooks saddle, thinner Continental tyres and says, 'Just need to ride it now – can't wait!'