Paul Goodrich got in touch through the contact form and said…
I knew Stan, his wife Audrey and the children very well having spent many weekends sleeping over at their house at Misterton and helping Stan in his workshop.  I first knew Stan when I was a teenager and Stan was working at Westland Helicopters as a welder.
I believe this photo was taken during the Chippenham Wheelers 25 mile TT in about 1974. This was the first frame that Stan built for me. As I remember it was 531 with fancy curly lugwork which was handcrafted by Stan. It also had round track forks which you don't often see these days. It was finished in white with a turquoise blue lug lining. Although I wasn't the fastest rider around I could regularly get into the top 10 of a local TT and occasionally the top 3. On a good day I might even have sneaked a win!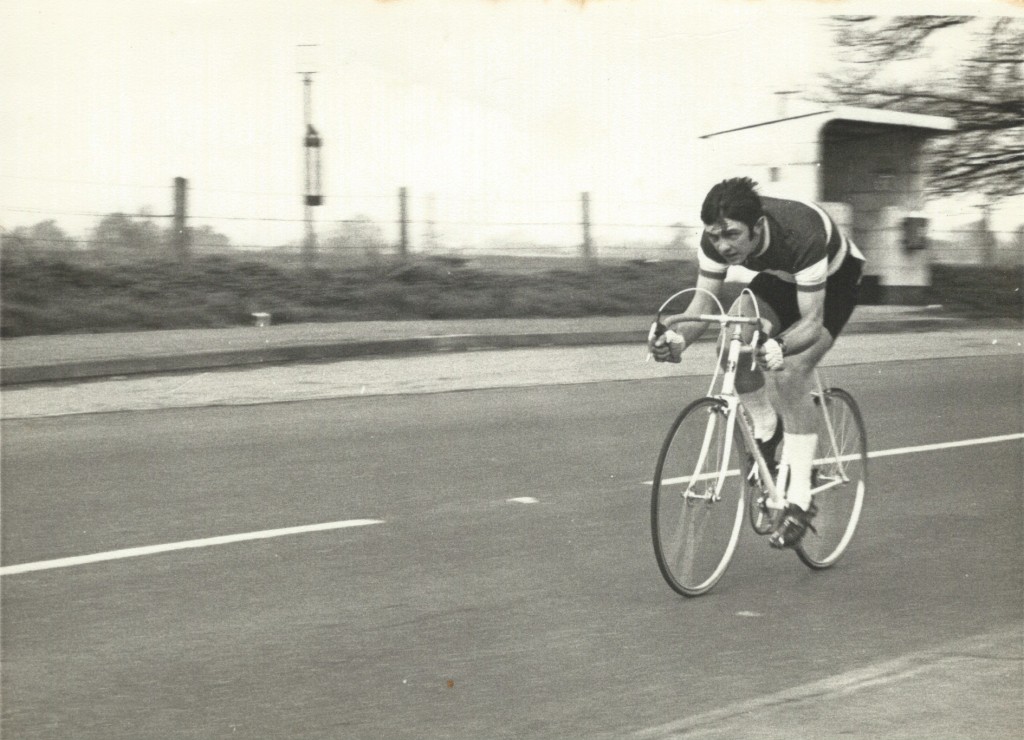 You may be interested to know that I had a hand in designing the original Stan Pike decals. Stan and  I were doodling designs for his decals at work when he latched on to one of my rough designs which eventually became his transfers. The head badges are still the same. Later he reverted to using block capitals for the downtube.
Here's another photo of me in action aboard a Stan when I was younger stronger and fitter! Taken sometime in the seventies , note the wool shorts lack of helmet and the single 55 tooth chain ring coupled to a 13/18 freewheel. I can't turn gears of that size now ! The spare tubular is under the saddle. This frame was black with gold lug lining.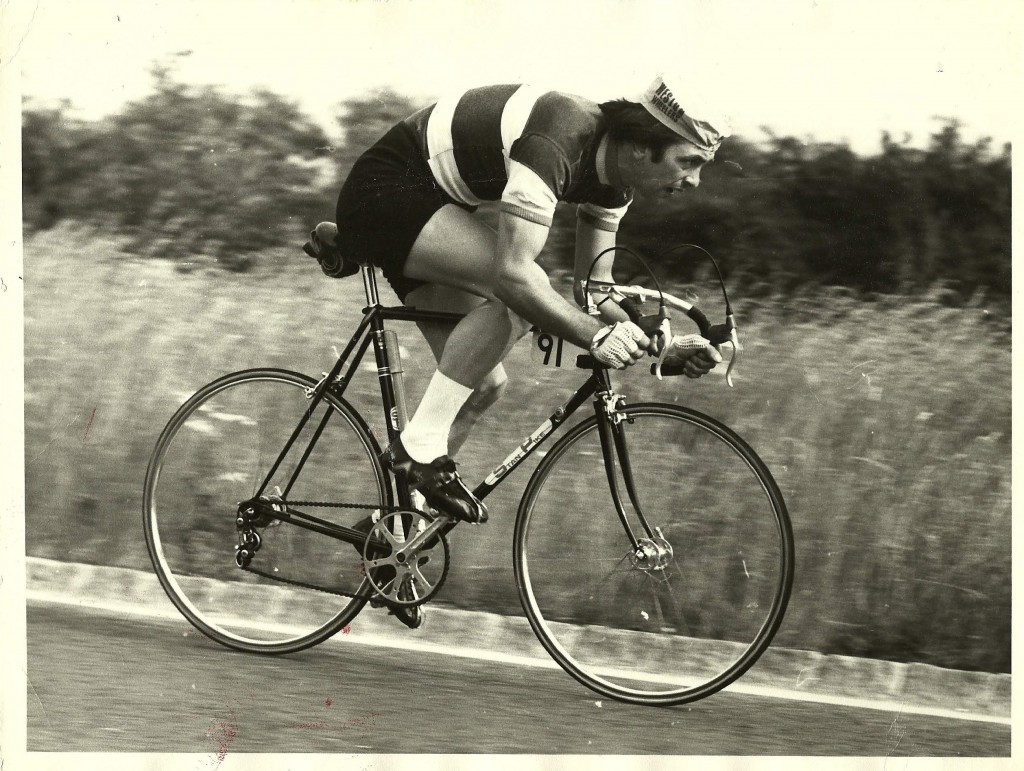 Stan built me a couple of frames – one for road and one for time trials. The frame number of the one below is SP 230652 PG. My date of birth is 23/06/52 , so as you can see I'm getting on a bit and now retired from Westlands after 43 years.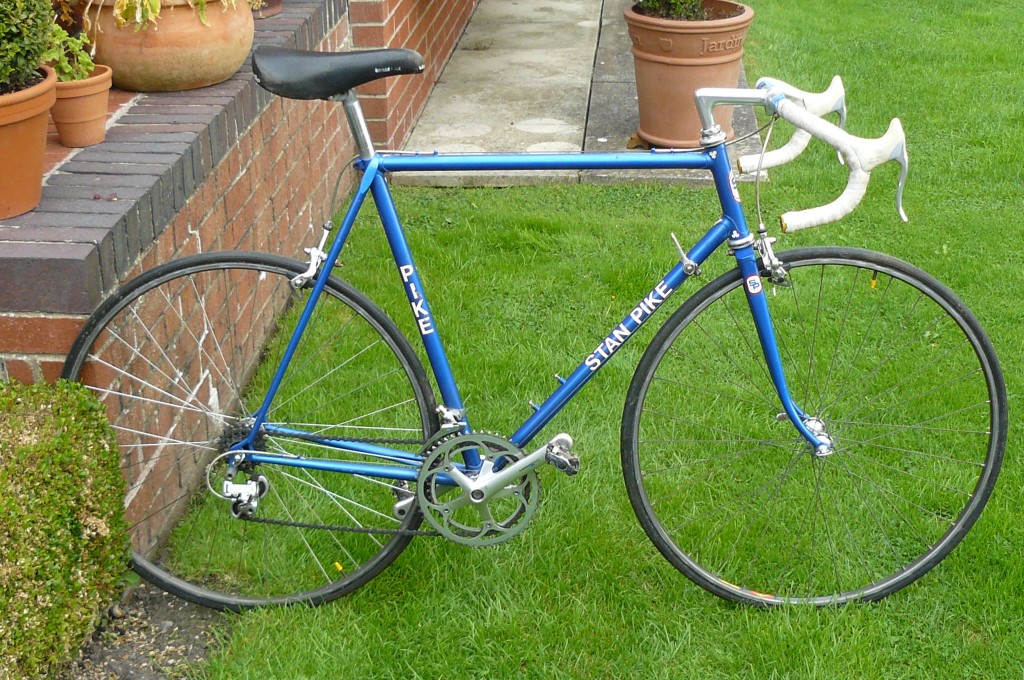 This frame was originally silver in its first incarnation and was resprayed blue by Argos Cycles when Arthur Needham was running it.
The frame was silver soldered, the seat cluster wrapover is hollow and the tubing is a mixture of Reynolds 531 Superlight (?) and Columbus.  It's a mixture of parts – Cinelli 65 bars & 1A stem, Campag Seat Pin with a Turbo saddle, chainset is Shimano 600 53/42,  headset, front changer and brakes are also Shimano 600. Rear gear is a Suntour Superb. Wheels are Campag record 32/32 with Mavic GP4 rims currently shod with Continental Podium tubulars. The freewheel is a Maillard six speed compact on the Campag  5 speed hubs.
I lent this bike to my neighbour to compete in  triathlons and it has been gathering dust and cobwebs in his shed for the last few years. I am currently in the process of selling it to James Eddiford, who lives near Bridgwater, as I now have more modern bikes.
I knew Terry Manuel from years ago when he lived in Taunton.
I attended Stan's funeral.
Hoping that the new owner will update me with post-restoration photos. Fingers crossed.