I was contacted recently by James, wanting to find out more about his Stan Pike frame. Here are the photos and information James sent me:
I came by the frame via a bike forum. The chap I purchased it off had just had it re-finished by Mercian cycles (allegedly it was pink beforehand) and he had it decal'd up as 531SL frame. He said he wasn't actually sure which tubing it was built from but said that it was lighter than a 753 frame he had recently sold.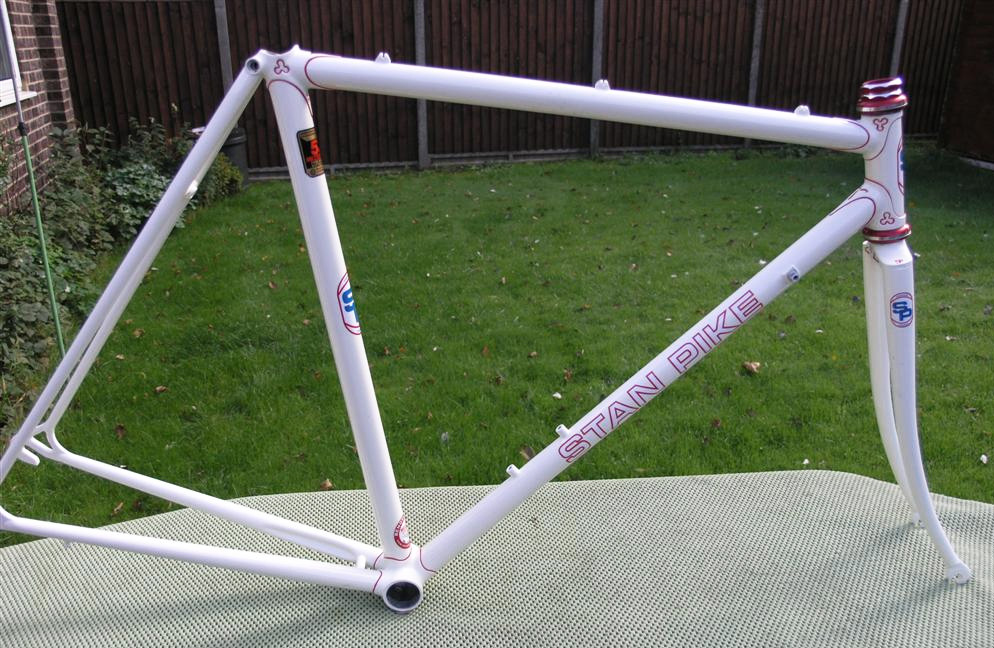 In fact, he said it was so light, he wasn't prepared to ship the frame by post, so the excellent price I agreed with the seller was muted by me having to drive from Norwich to Sheffield to collect it.
I told the seller, once back home with it, that the frame was built from Ishiwata 015a, the lightest steel tube-set made, lighter than even Columbus Record, which was in itself lighter than Columbus KL, another very light tube-set indeed, both lighter than 753. It's so light that it's recommended for smooth surfaces and a rider weight of no more than 10 stone!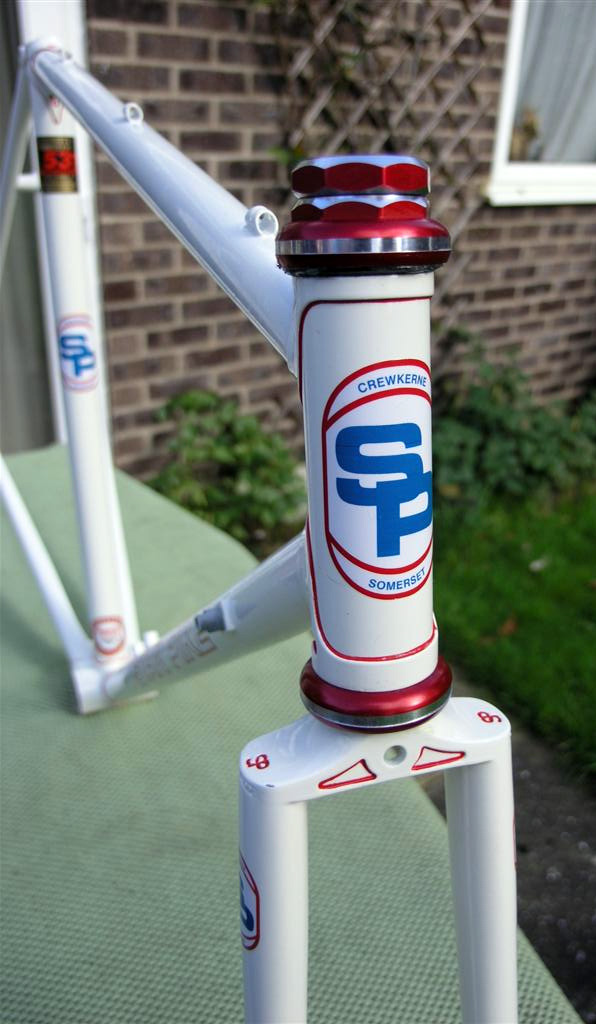 Many folk don't realise that even with 531 there are many gauges over and above 531/531c/531st/531SL etc … such as 22/20 20/18 gauge et al.
The seller said to me, "Crikey James, I had that frame for months and knew nothing about it, you have had it a day and imparted all this information to me, how do you know all this?" I told him, " It was dead easy, it's all stamped into the bottom bracket …"
Here's the information from the frame:
Ishiwata Alpha
Silver Brazed
Sam Shear
16539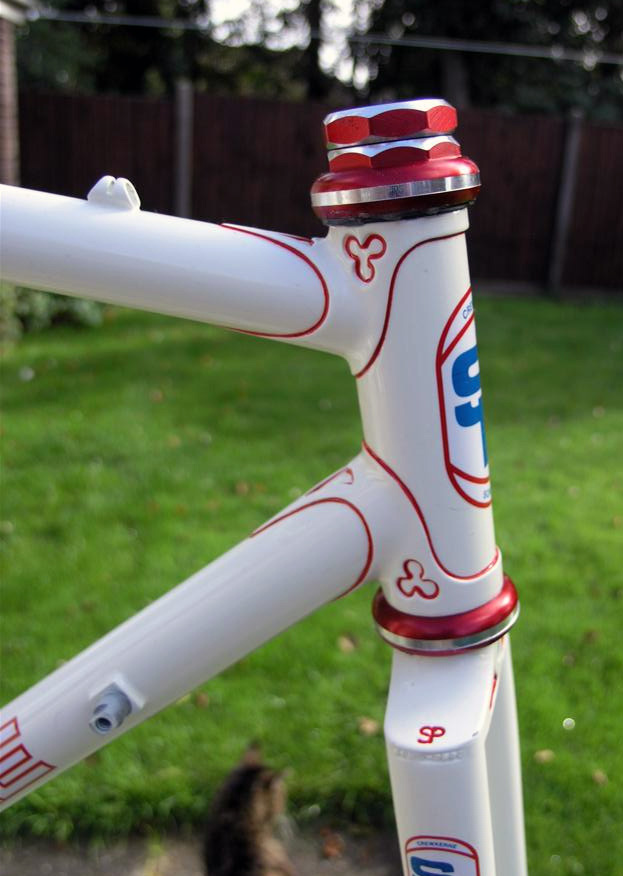 A quick internet search shows that Sam Shear was a hairdresser, time trialist and now lives in Majorca. I think he's also member of the Veterans Time Trials Association? 
Sadly, the frame is too small for me so my goal is to build it up, with some of the lightest period parts I can find, as a 10 mile TT machine for my girlfriend.
If anyone has any further information about James's frame,  or knows where he can purchase the correct Ishiwata decals, we'd love to know. Please contact me through the Contact form.