Keith Glover contacted me and said…
Nick Watson passed your details onto me regarding the Stan Pike that I have just got from him.  I am coming up to speed on Stan Pike and its especially interesting as I live in a town practically next door to Crewkerne and often go past where the shop would have been.
The frame has been resprayed by Argos of Bristol. The original paint colour was white. As you can see I have some components, but not all. I have started by cleaning the wheels up and they are not too bad, but its going to take a while to finish it.
I contacted Stan's son and he said…
This one was built for Philip Hamlin in 1983. Confirm the frame is built from Reynolds 531 plain gauge tubing as noted by the new owner. It's recorded as a 23″ frame with 22 & 7/8 top tube. 2″ fork rake. 14 & 3/8 wheel clearance. 17 & 1/4″ chain stay length with 73 degree parallel seat and head tubes.
If anyone has any further information on the original owner, Philip Hamlin, please let me know.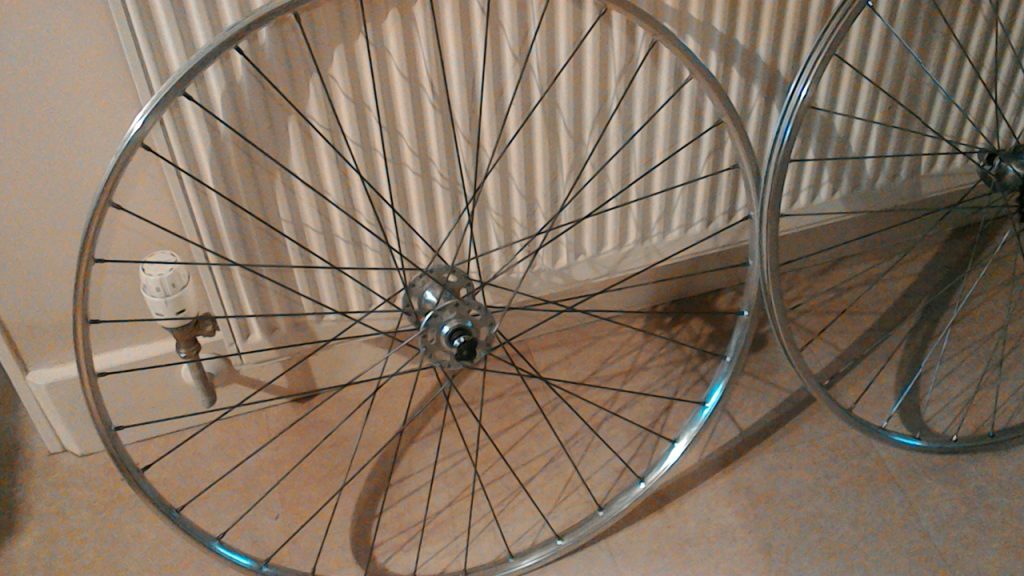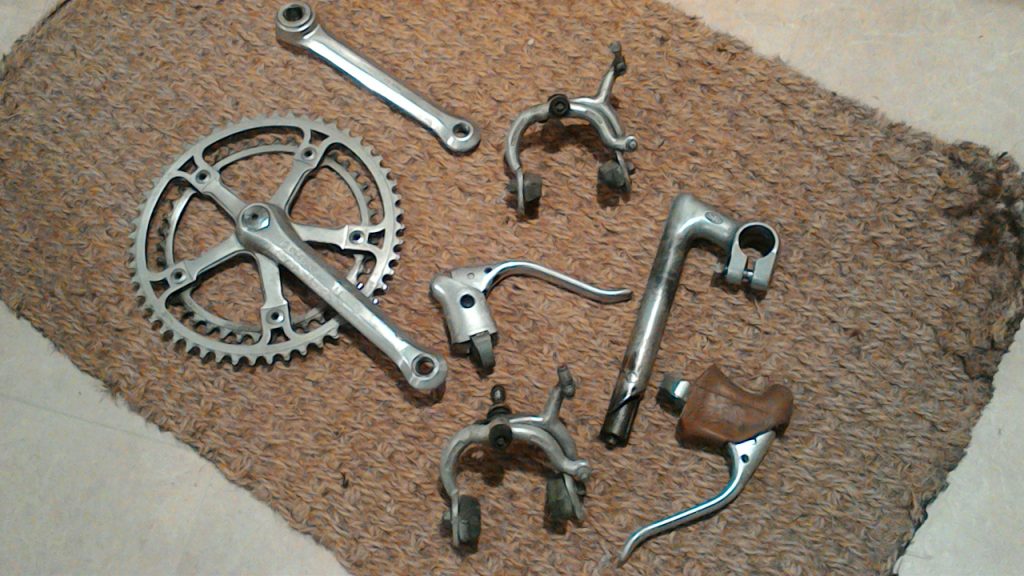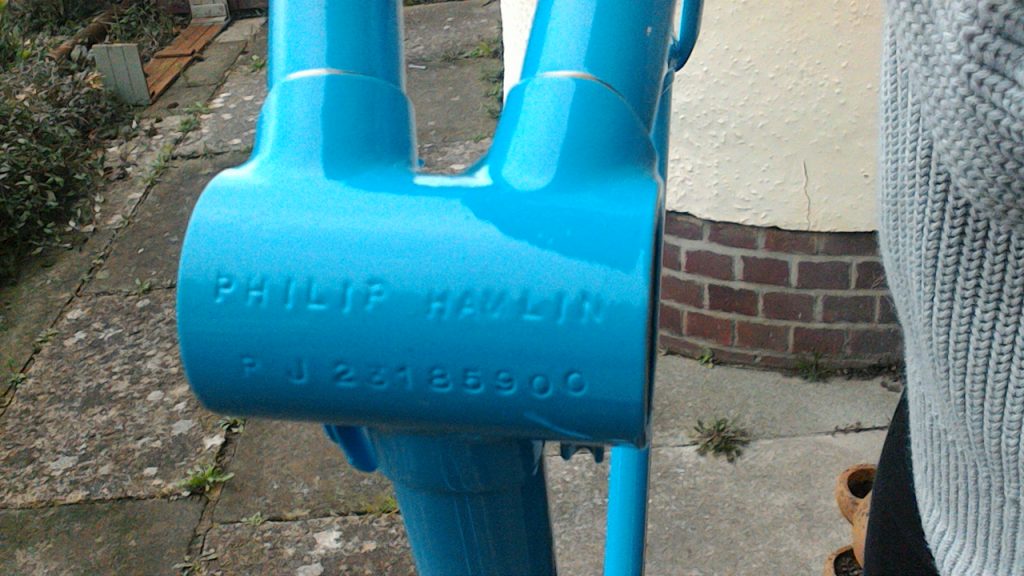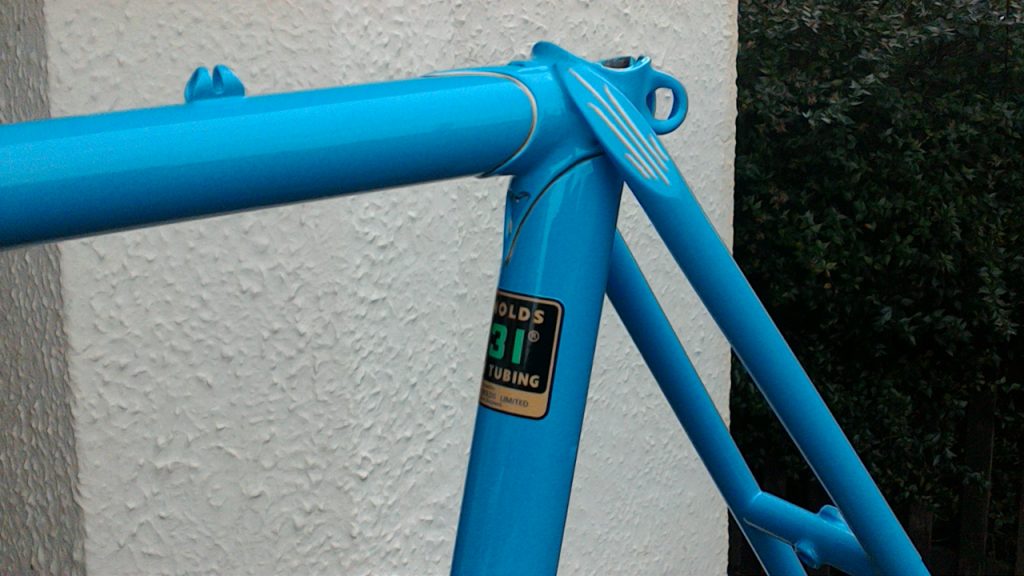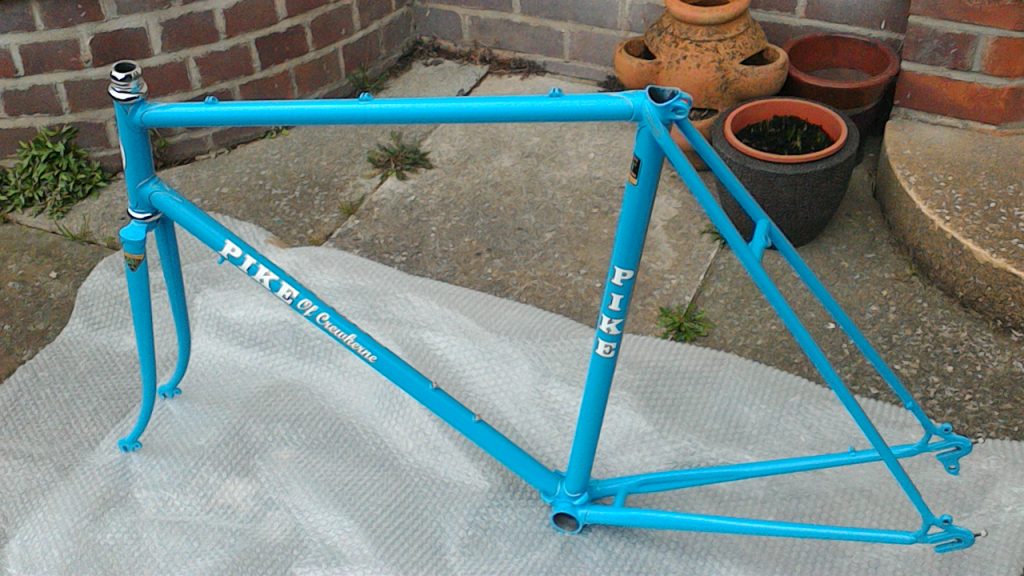 Keith says his will send more photographs as the rebuild develops.